Students are planning their Flow migration with our FREE course
"Well-written and very easy to understand. Perfect for someone about to tackle their first migration to Flow."
"This course just made flow concepts so interesting and easy to understand. Well done Andrew!"
"Great content, will plan to share this with some of my customers."
"Great course! Amazing content and love the bite-sized learning. Thank you so much for the free content."
Our course contains everything you need to start building your own strategy to migrate to Salesforce Flow.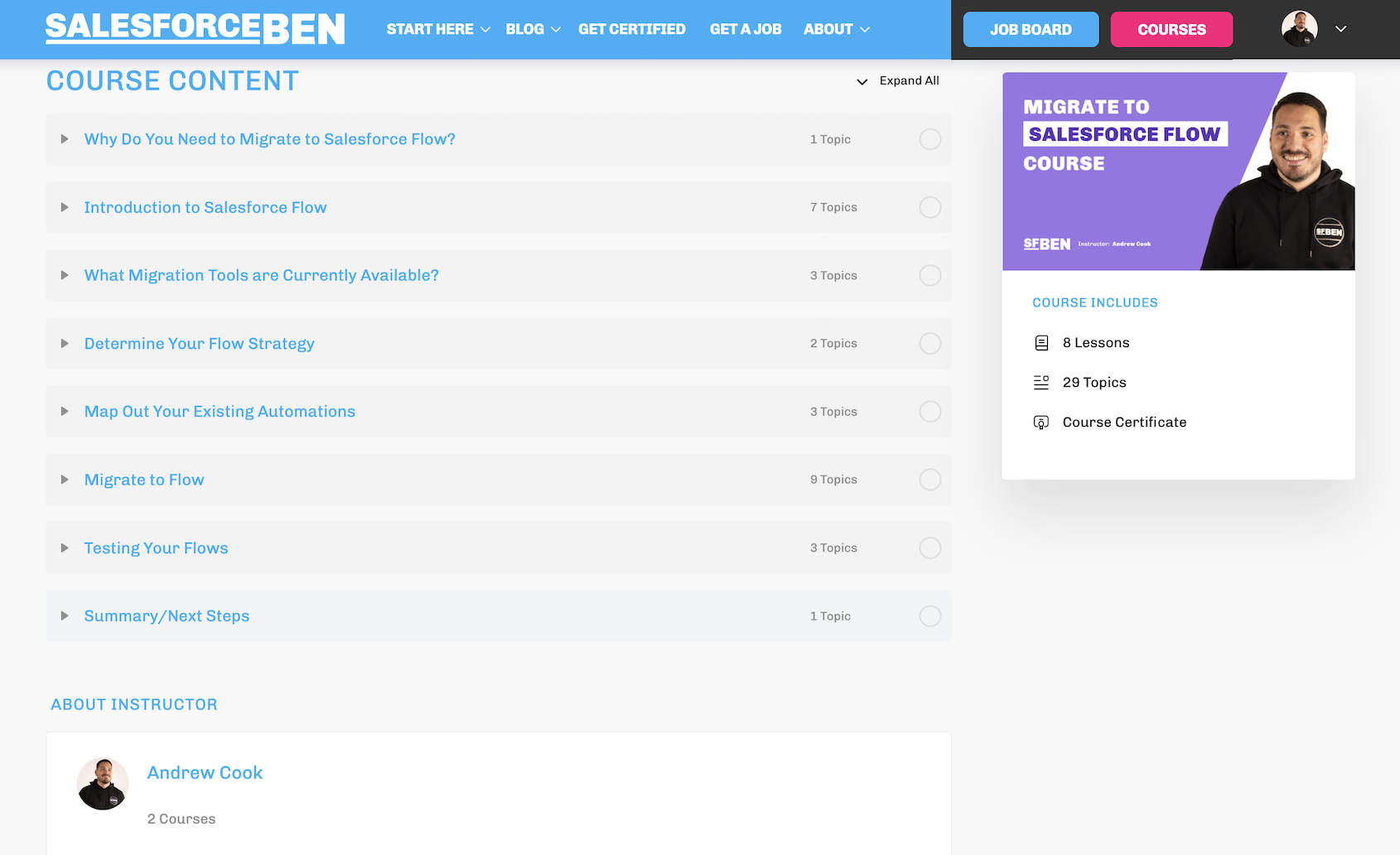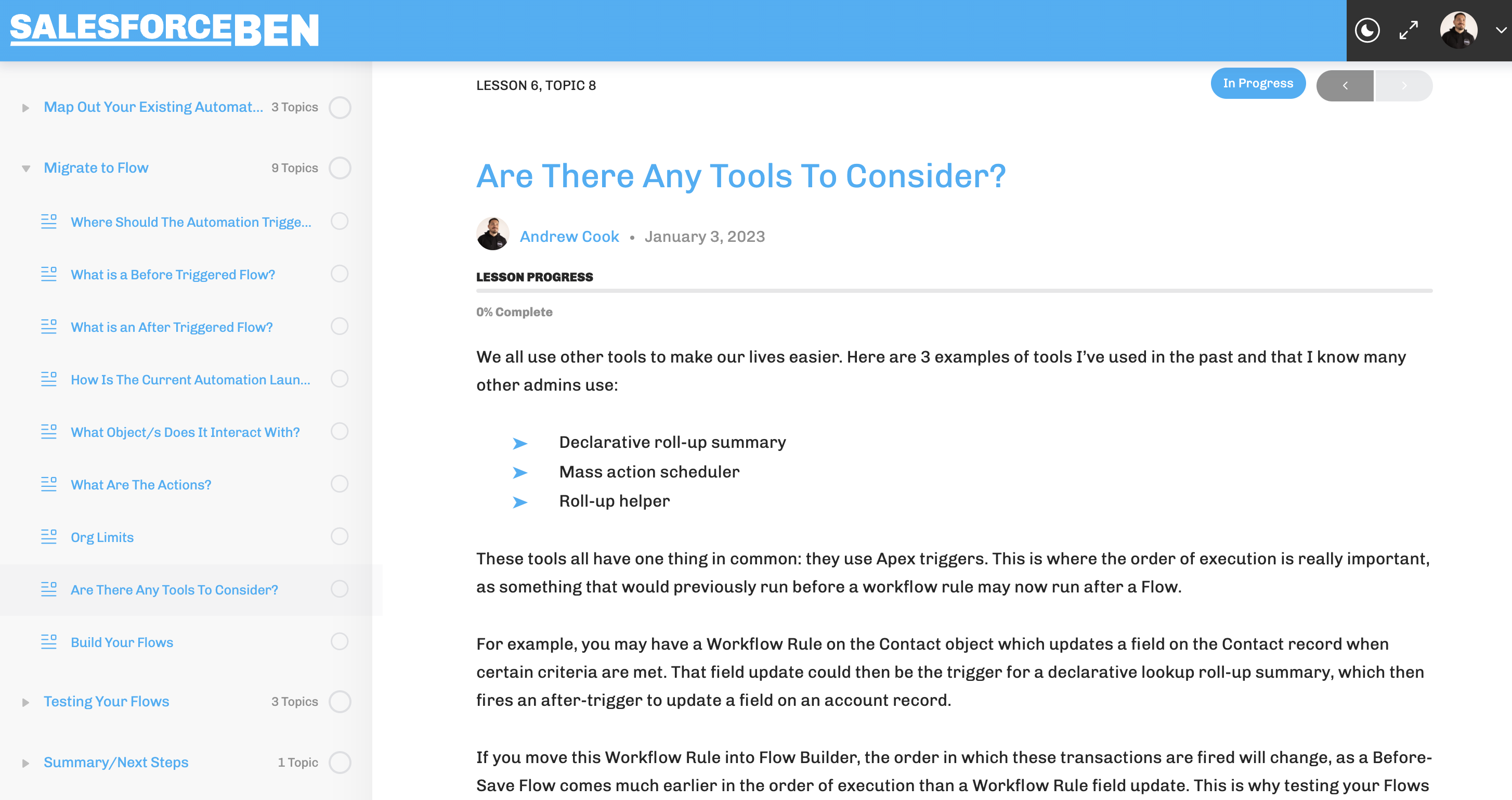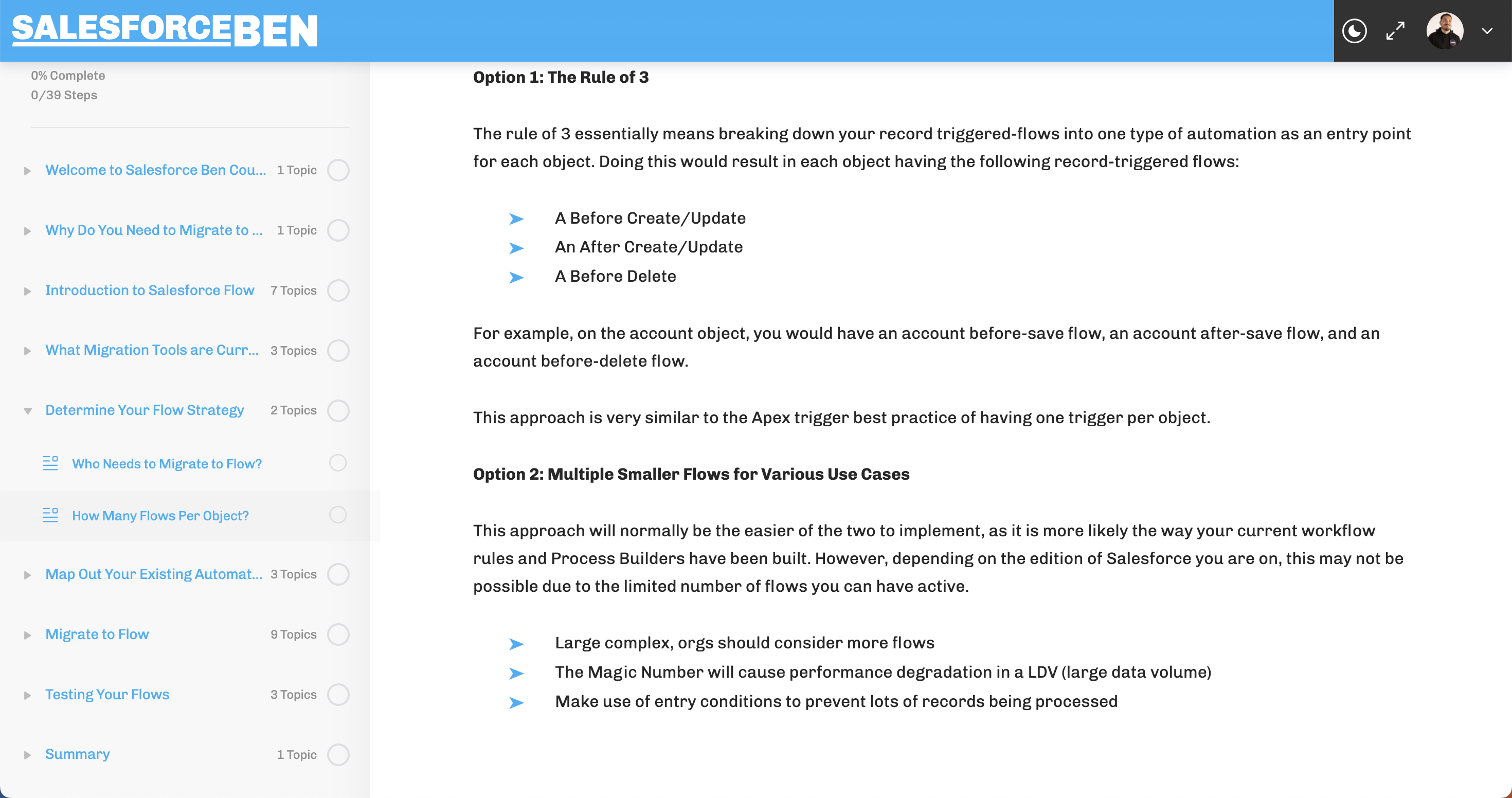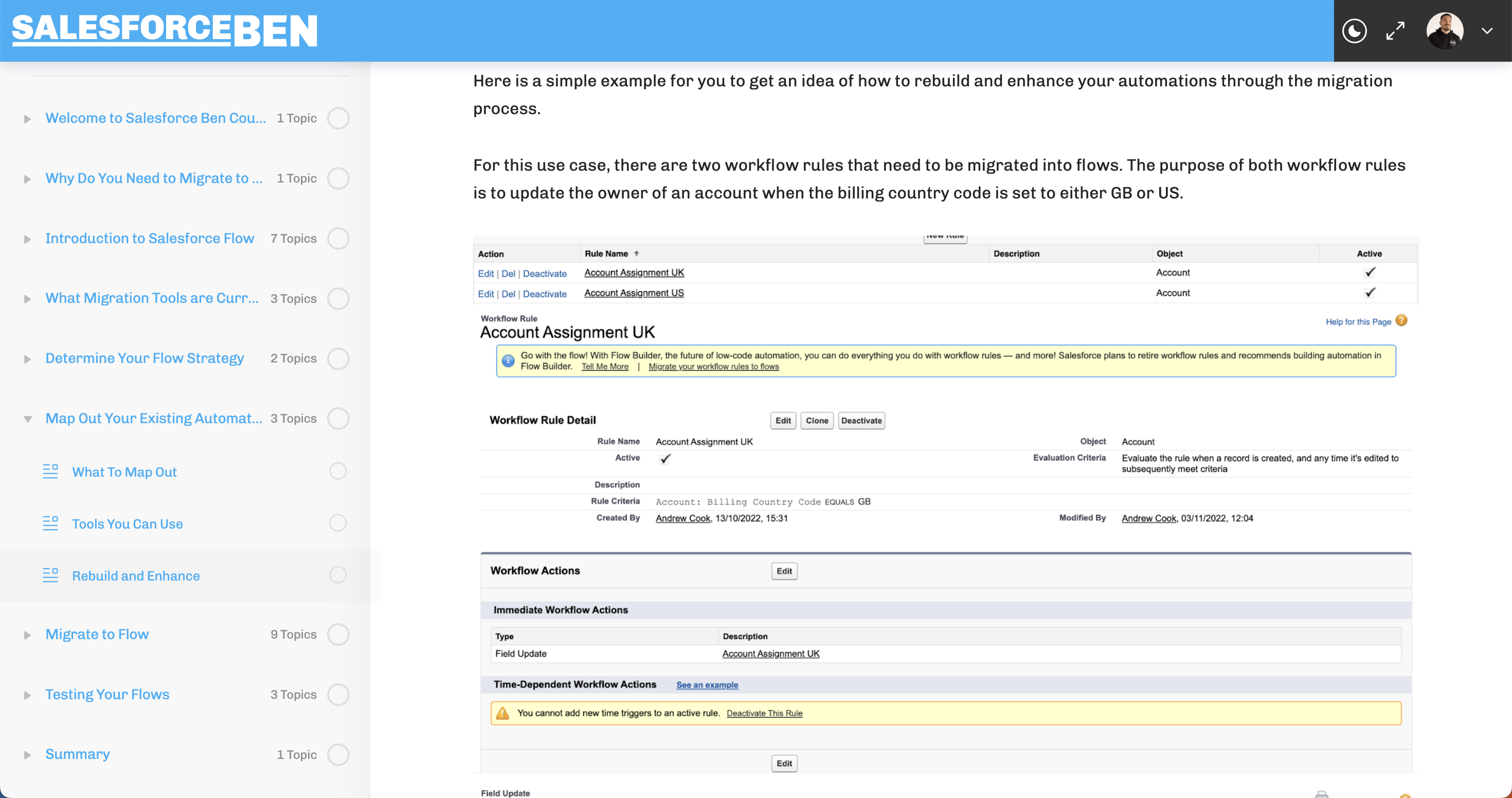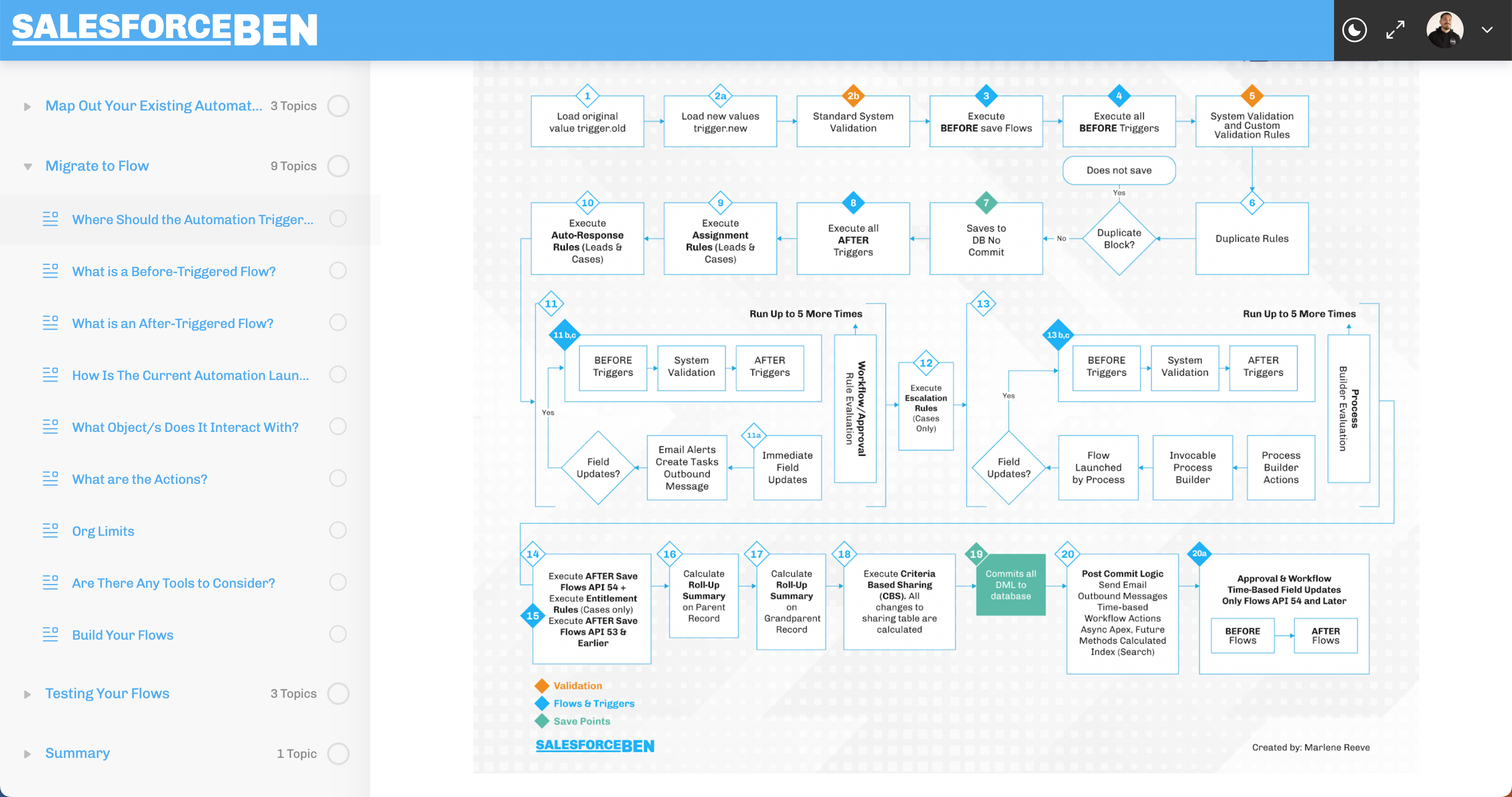 Andrew Cook
Salesforce Technical Trainer
As a 14 x certified Salesforce Professional, I want to use my vast experience working in various industries and using different products, to help people increase their knowledge of Salesforce.