START A SALESFORCE FREELANCING BUSINESS
Starting a Salesforce freelancing business is difficult, sustaining it can be a challenge. In this course, I will show you both: How to start the business and build a steady pipeline to ensure you never go out of work.
This course is for any Salesforce professional with 3+ years of experience, looking for hands-on, practical guidance to create a successful Salesforce freelancing career or business.
The course has been carefully split into easy-to-understand and digestible modules to ensure you have the best learning experience possible. You start with fundamentals of freelancing, then will learn about the business-side and end with best-practices and common pitfalls.
The longest video is less than 10 minutes. Each module is also designed as a standalone section which you can revisit again to refresh the concepts.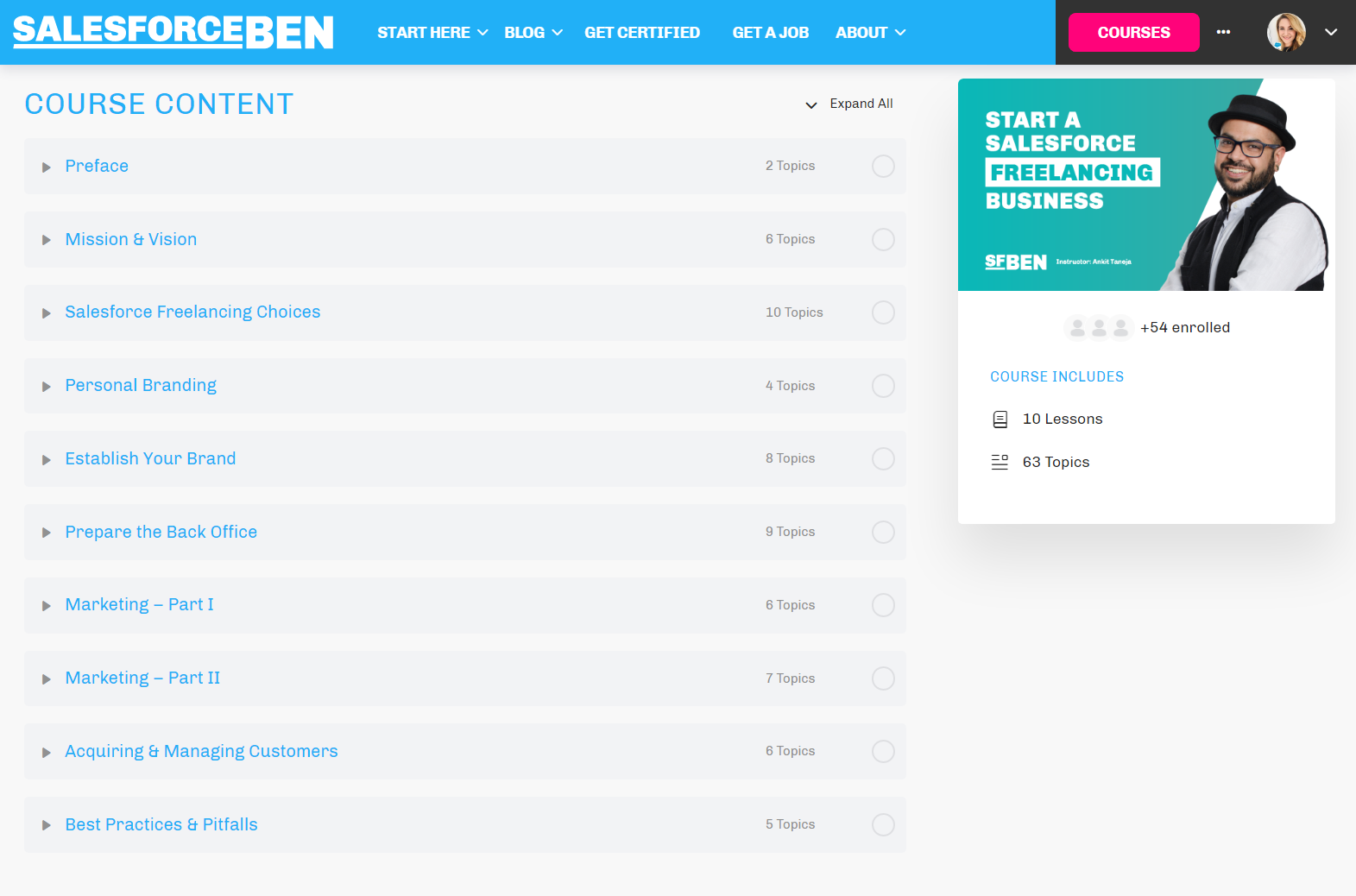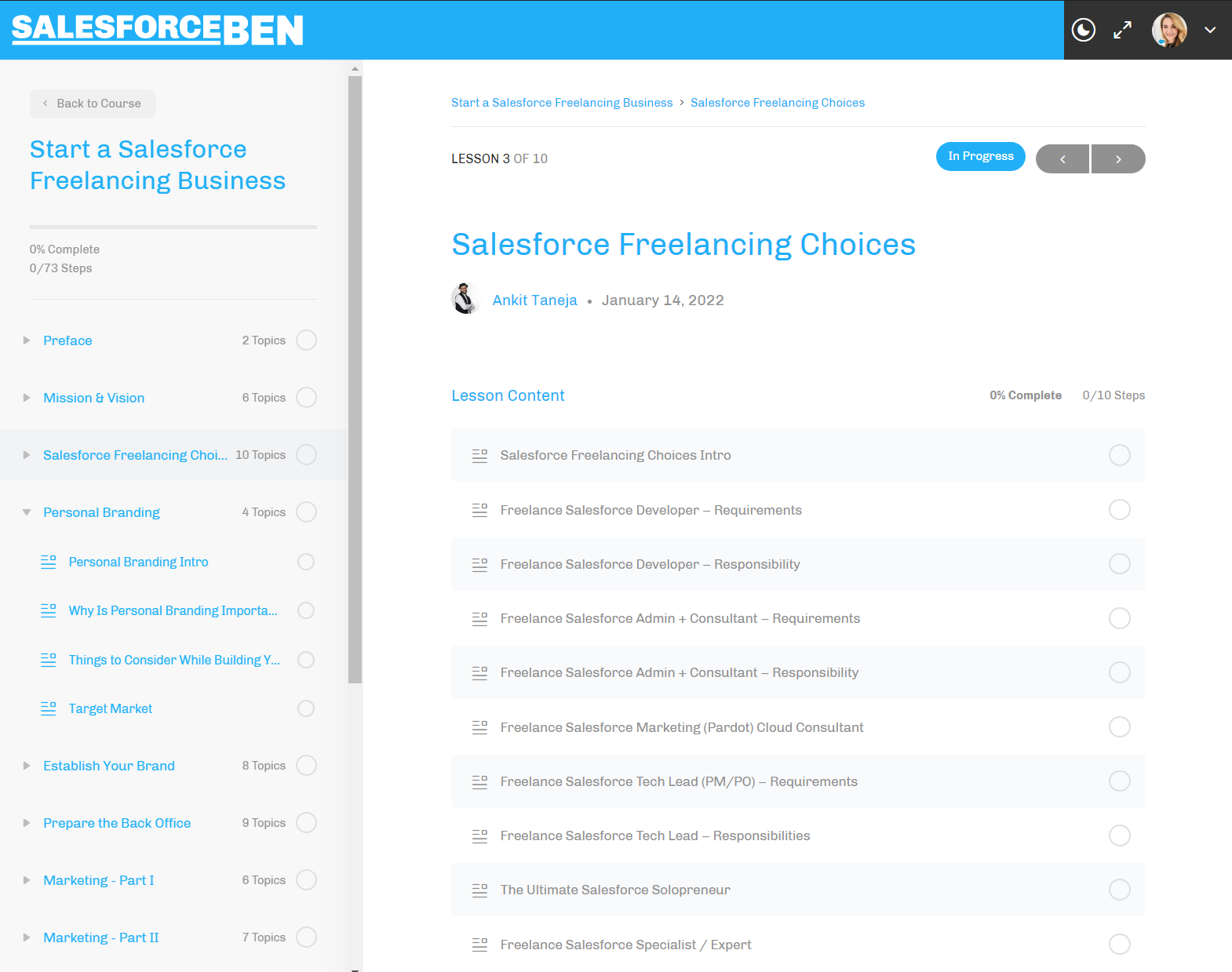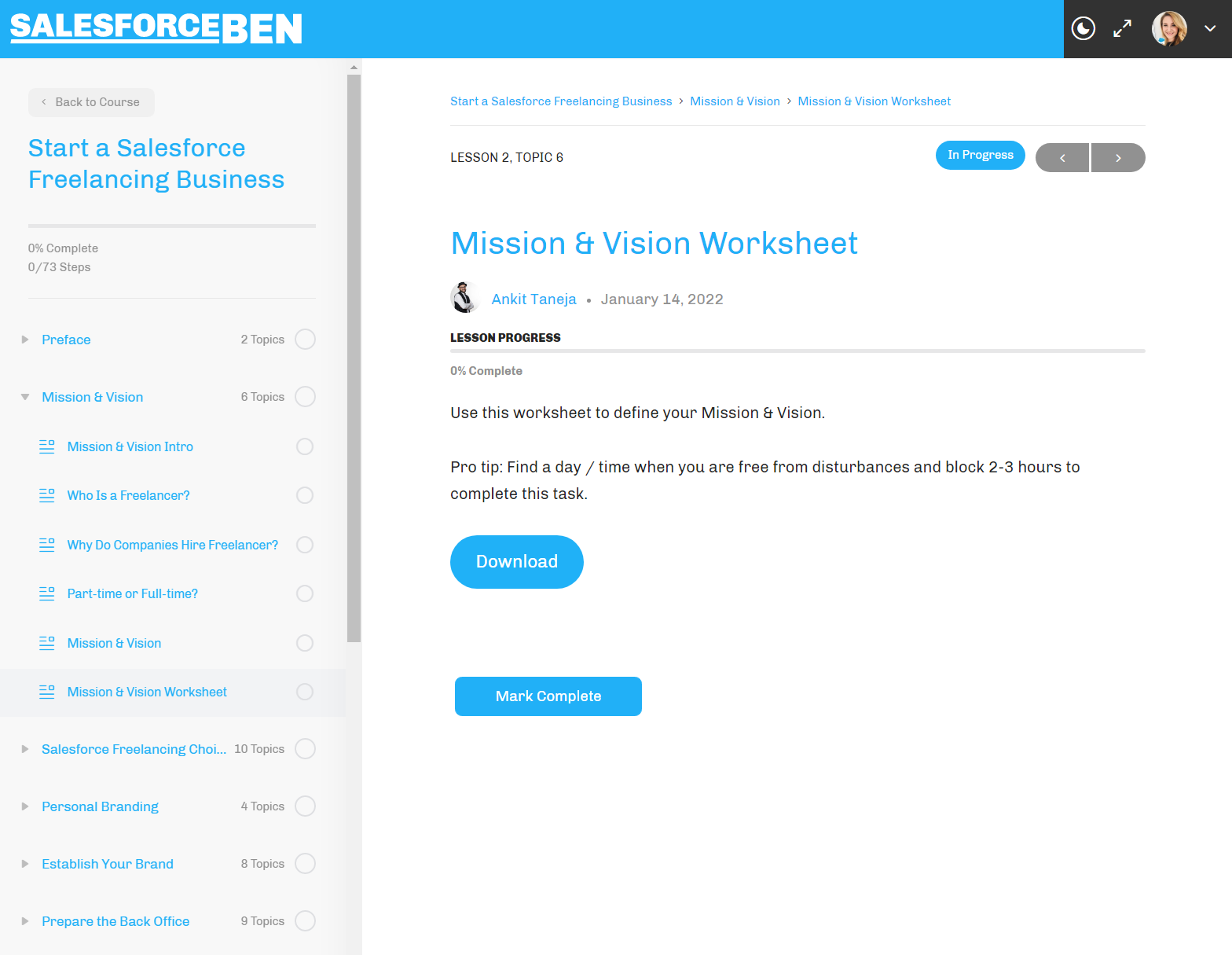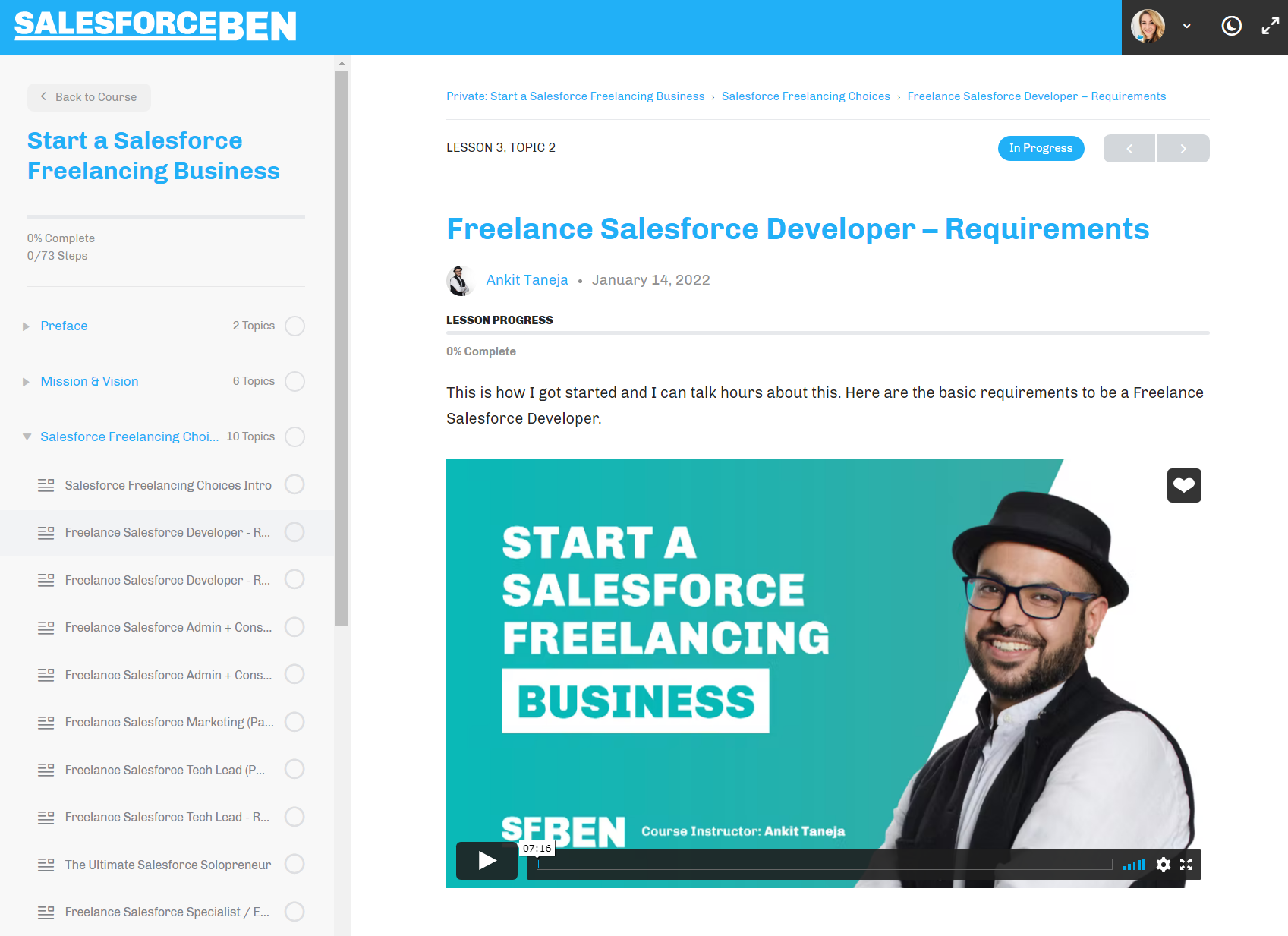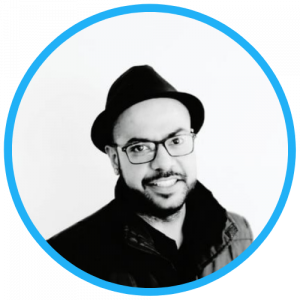 Hi!
 My name is Ankit Taneja. I am a Computer Scientist 
 Salesforce Developer 
 Salesforce Solopreneur. I have 6 years of experience working solo.
Over the years, I have worked with clients ranging from Fortune 500 companies (1k+ licences) to seed-stage startups (5 licences).
Lately, I have also helped many friends / ex-colleagues embark on their solo journey. I also do a podcast about entrepreneurship in Salesforce cosmos called Forcepreneur.
FrequEntly
Asked Questions