ARE YOU READY TO LEVEL UP?
Everything you need to get ahead, stand out in the Salesforce ecosystem, and land a job. All in an easy to follow, comprehensive course. And did we mention it's free?
Learners are already accelerating their career with the FREE Ultimate Salesforce Career Course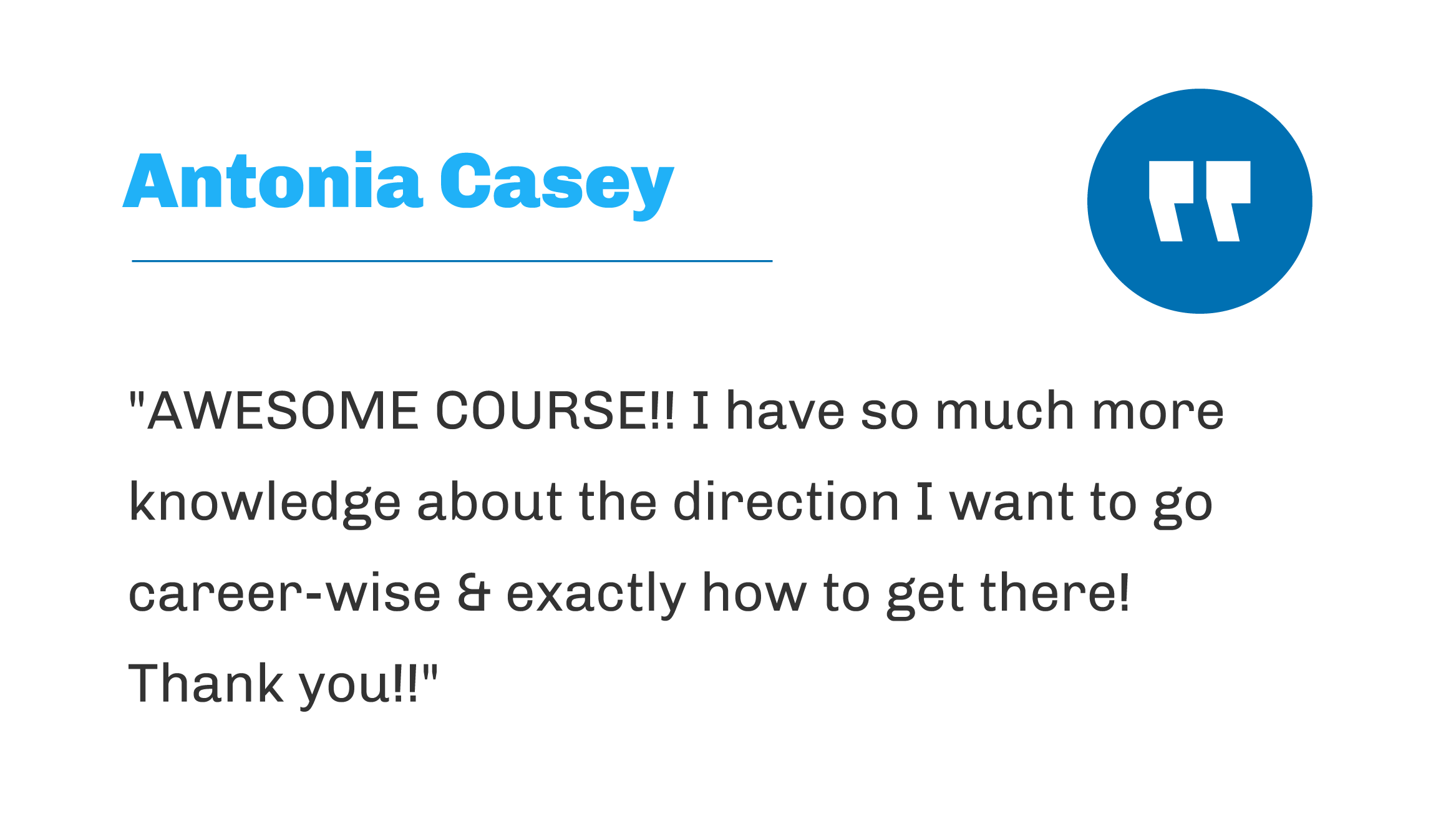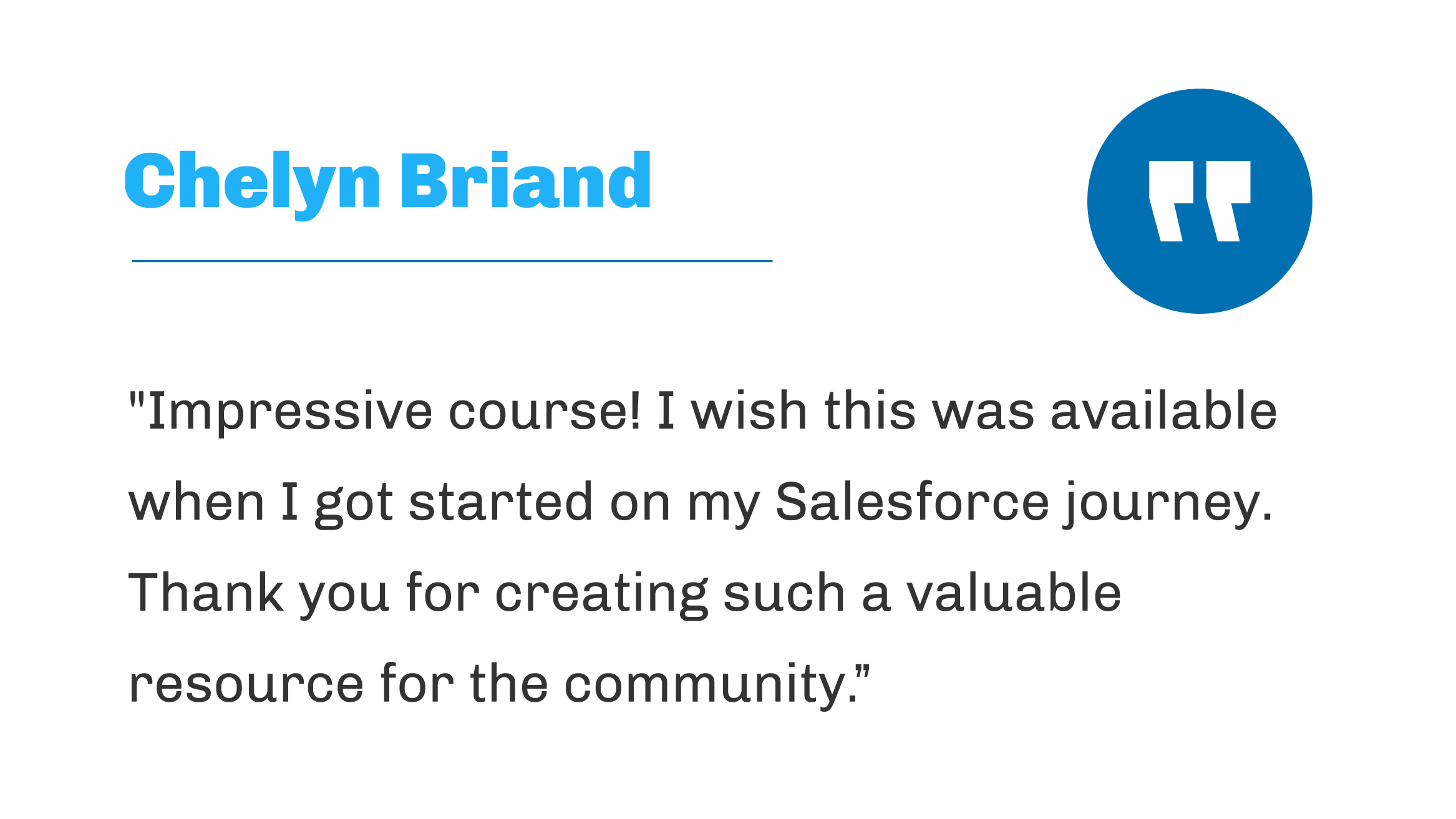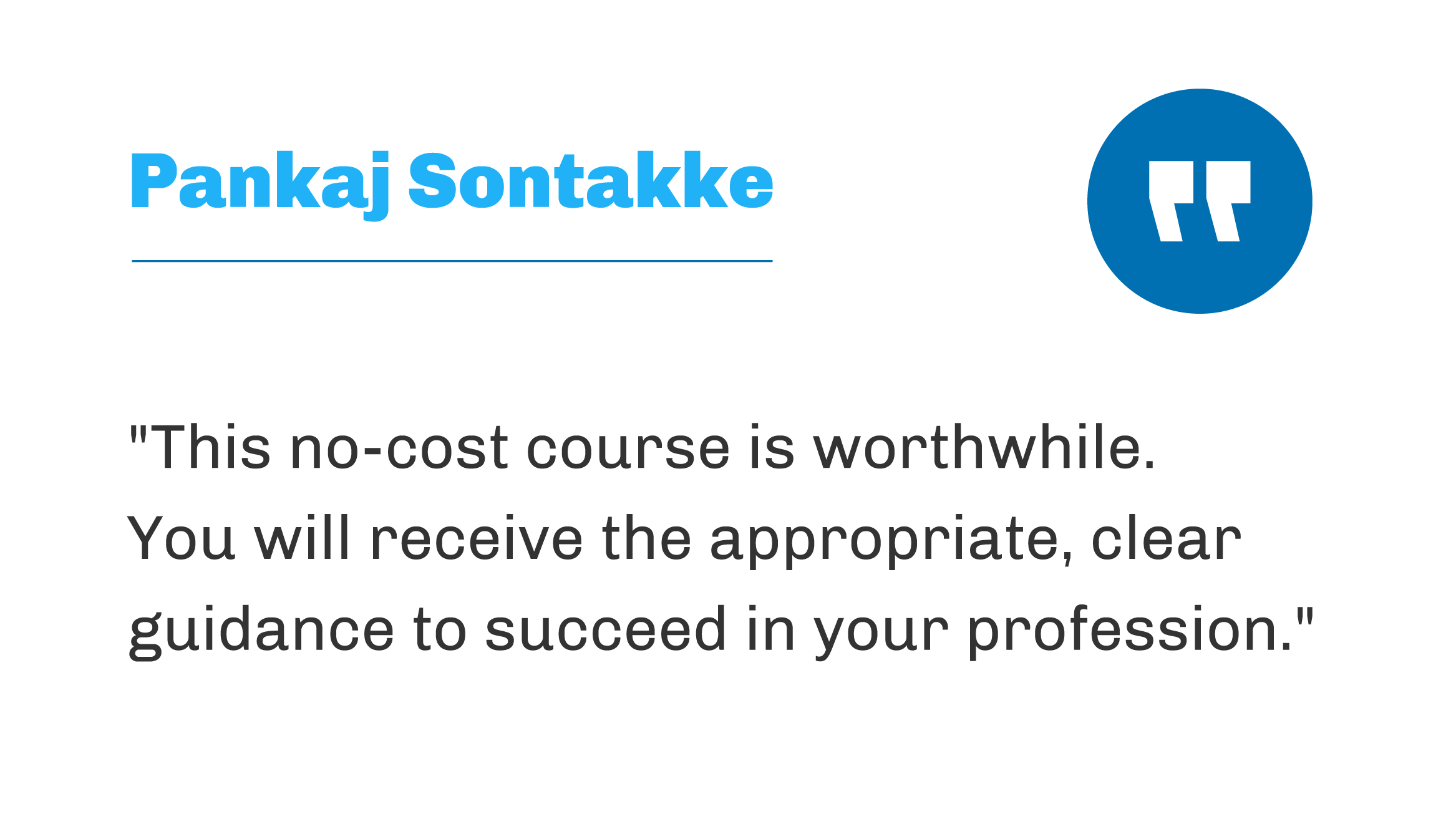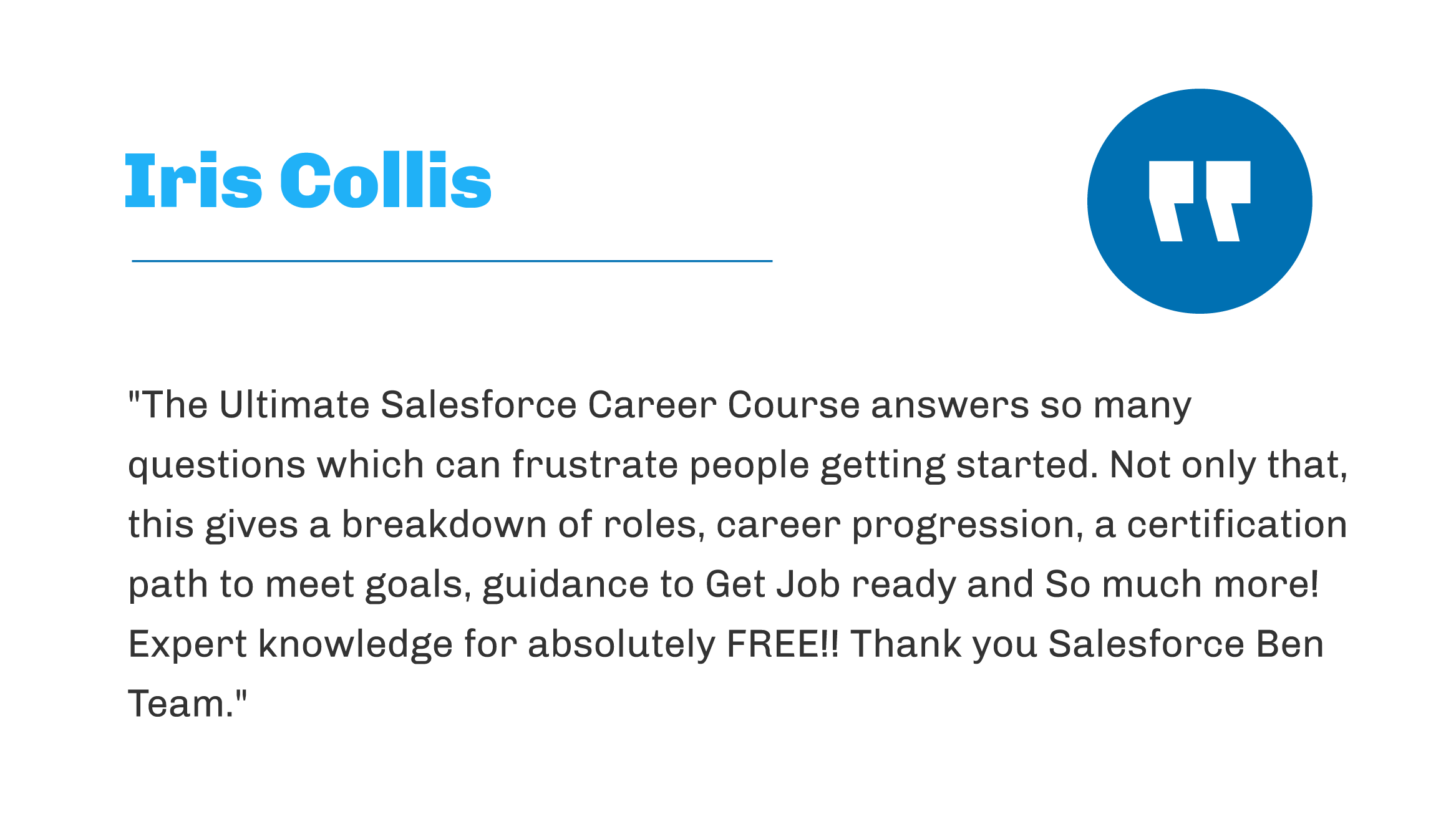 7 STEPS TO CAREER SUCCESS

Our course contains a 7 step process to landing a Salesforce job. The course is broken down into easily digestible modules with actionable tips and extra resources.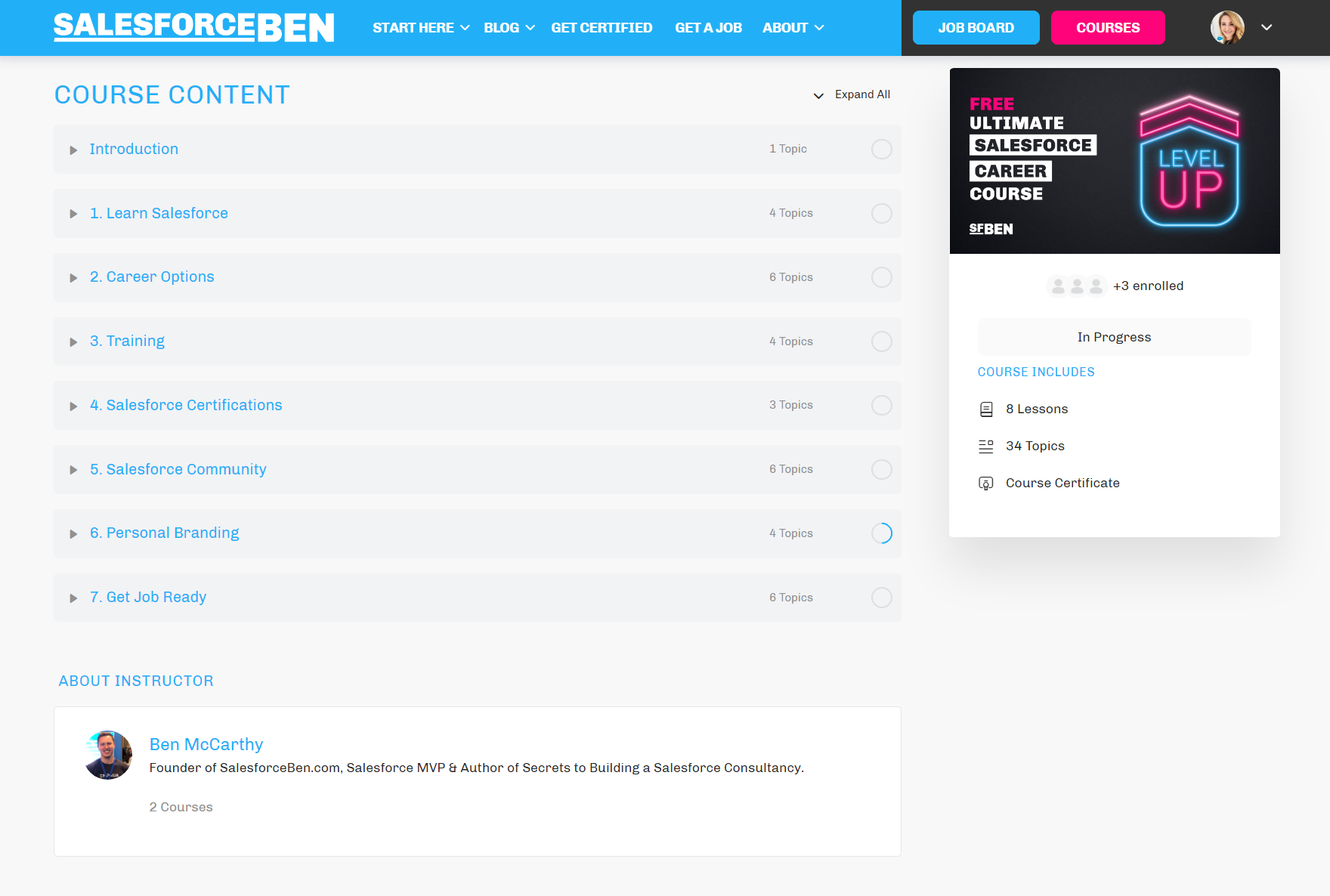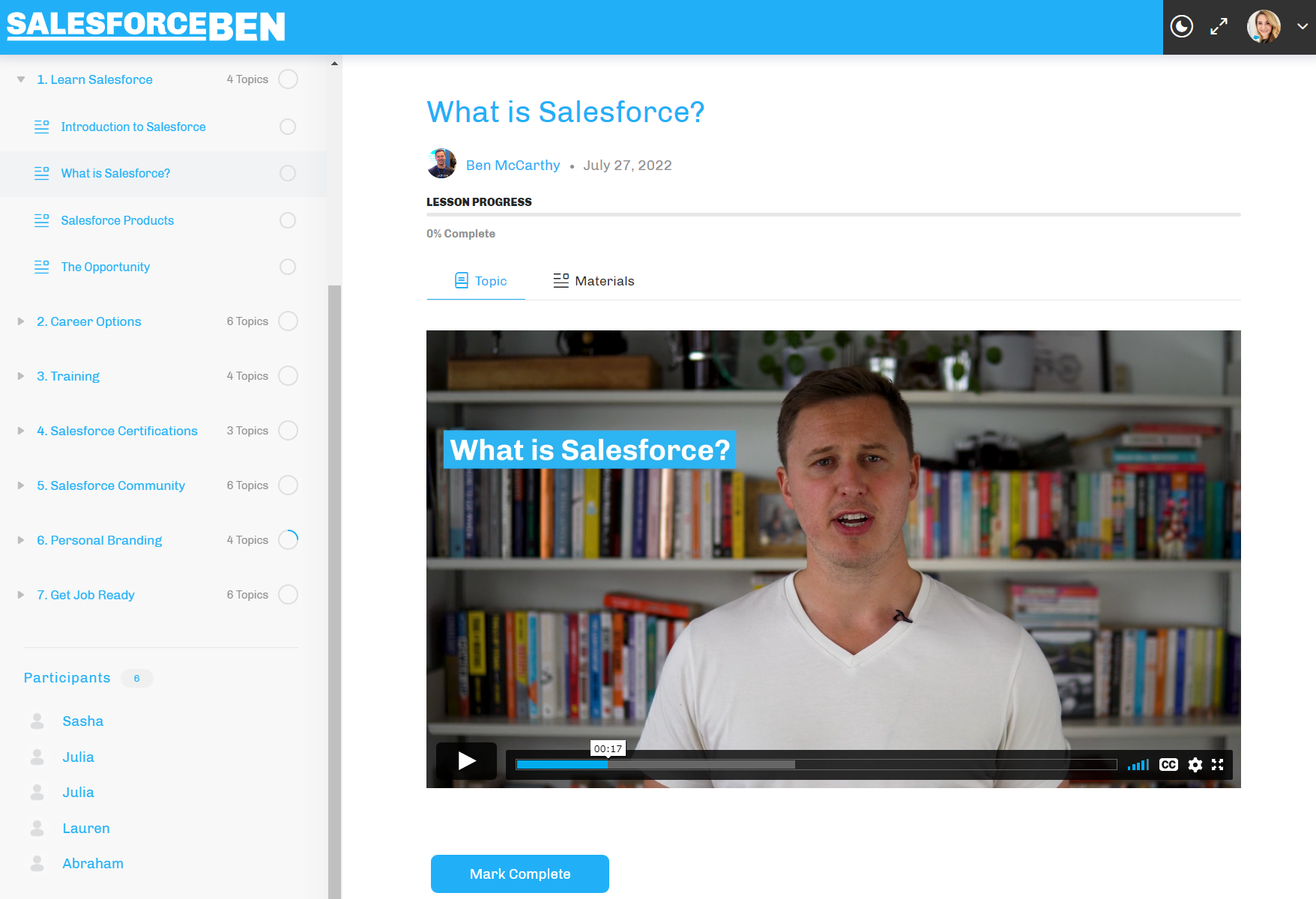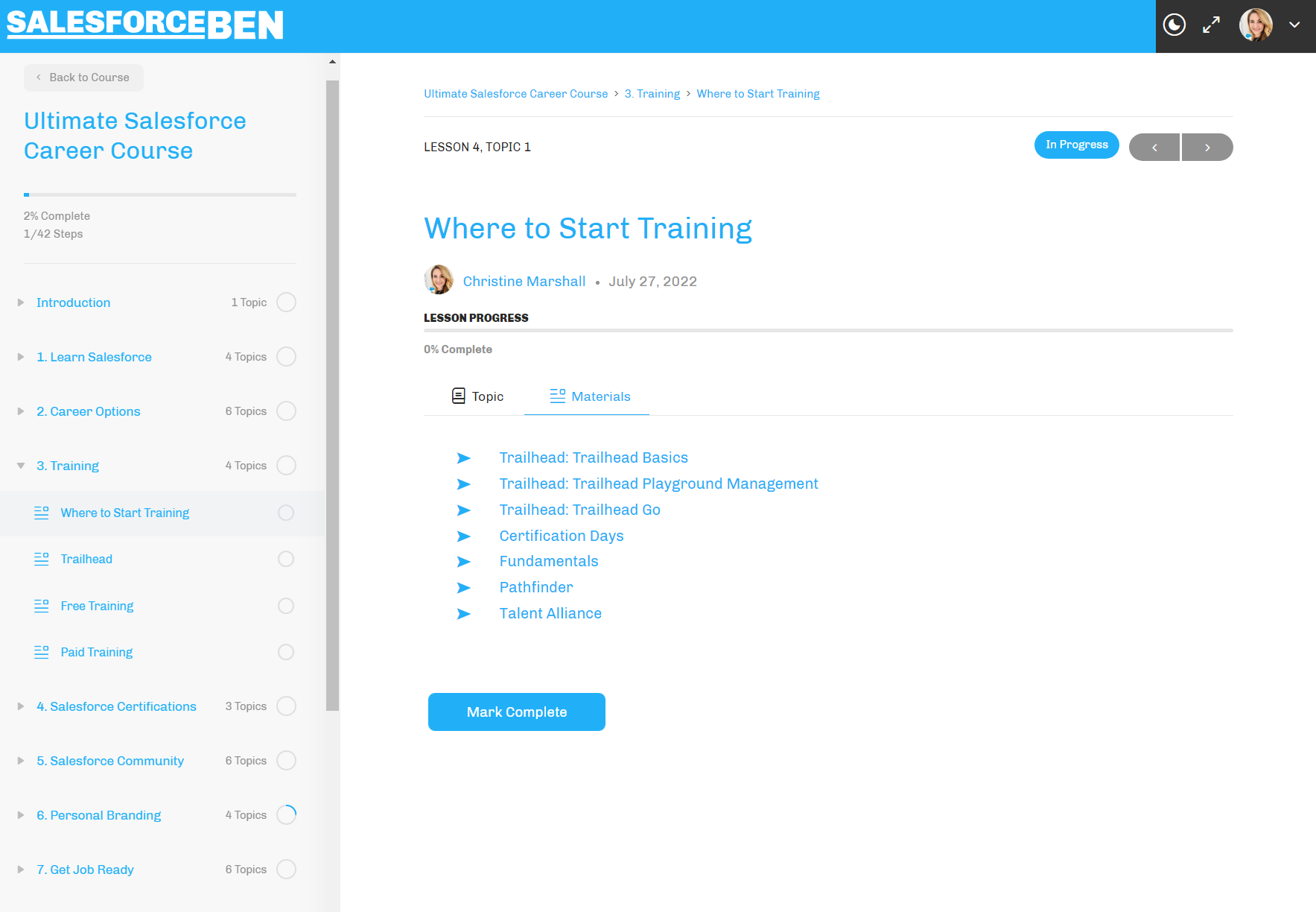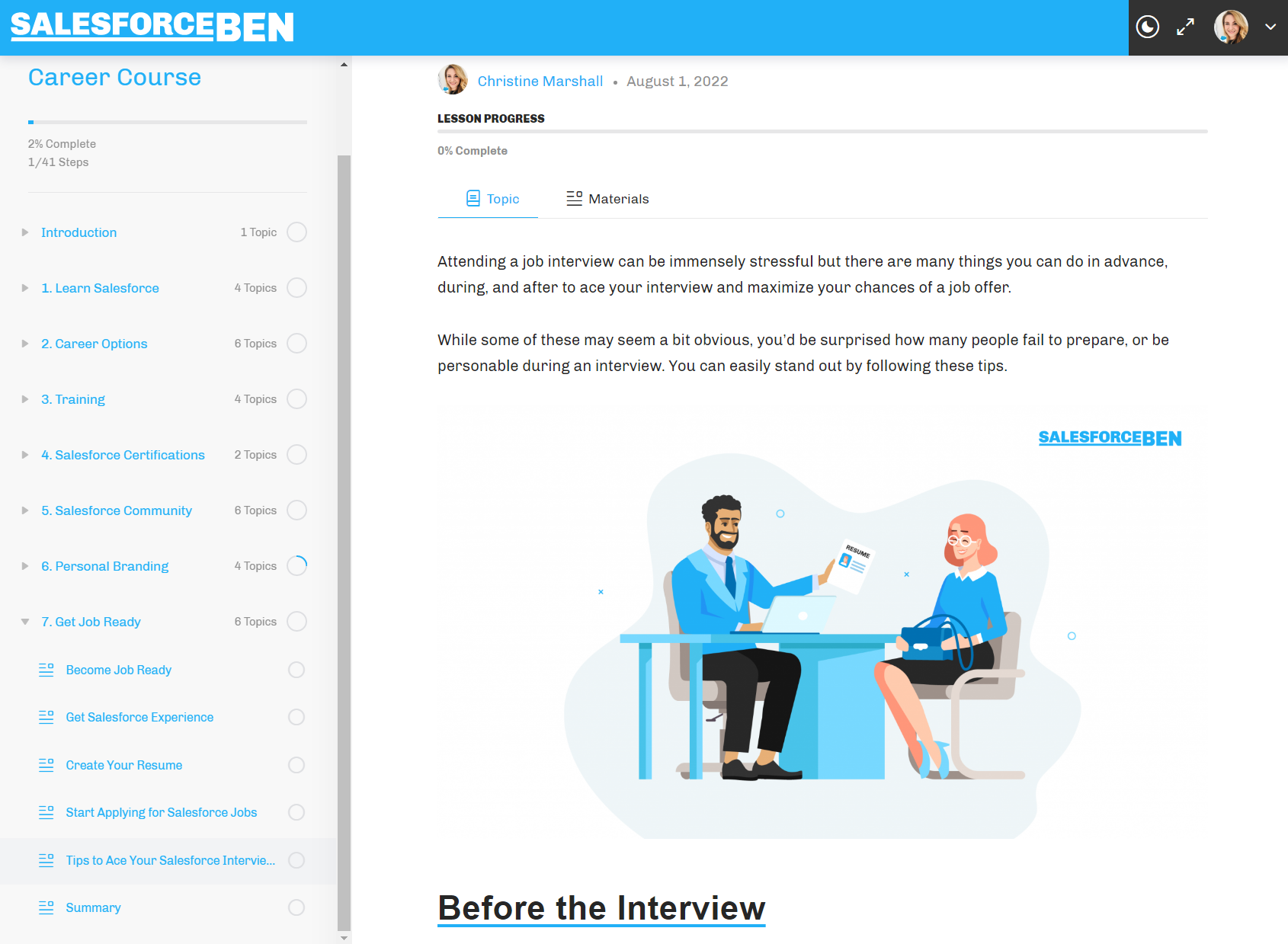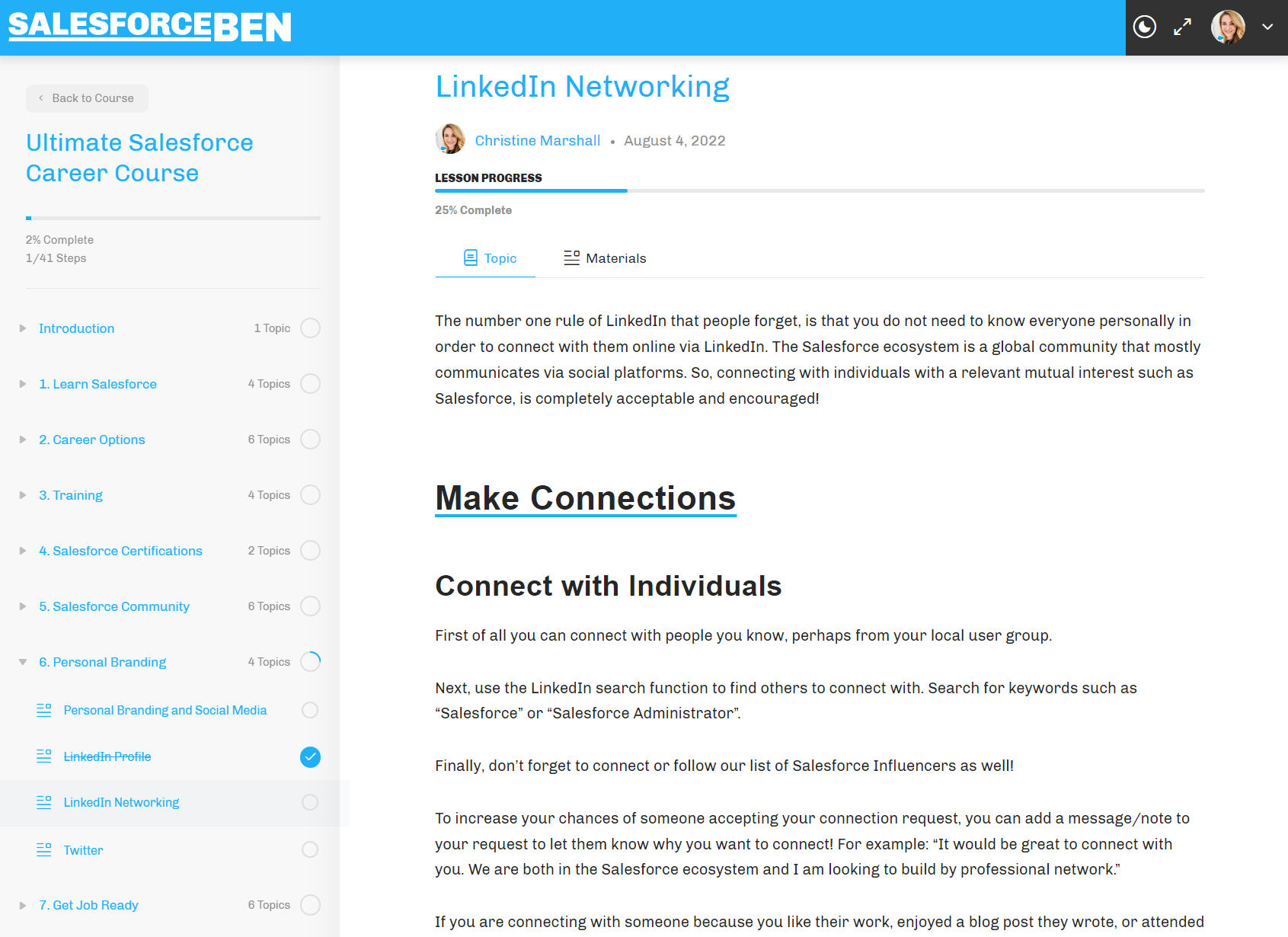 Courses & Community Director | Salesforce Evangelist
At Salesforce Ben I act as our principal Salesforce Evangelist as well as being responsible for our Courses platform and student community. I'm the creator of several of our courses including the Salesforce Certified Administrator Course.
Supporting others to get certified and advance their careers is my passion. I have previously been part of the Salesforce Credential Security Council and am currently serving on the Salesforce EMEA Workflow Development Group.
I have been a Salesforce MVP since 2020 and in my spare time enjoy speaking at Salesforce events, mentoring and leading the Bristol Salesforce Admin Group.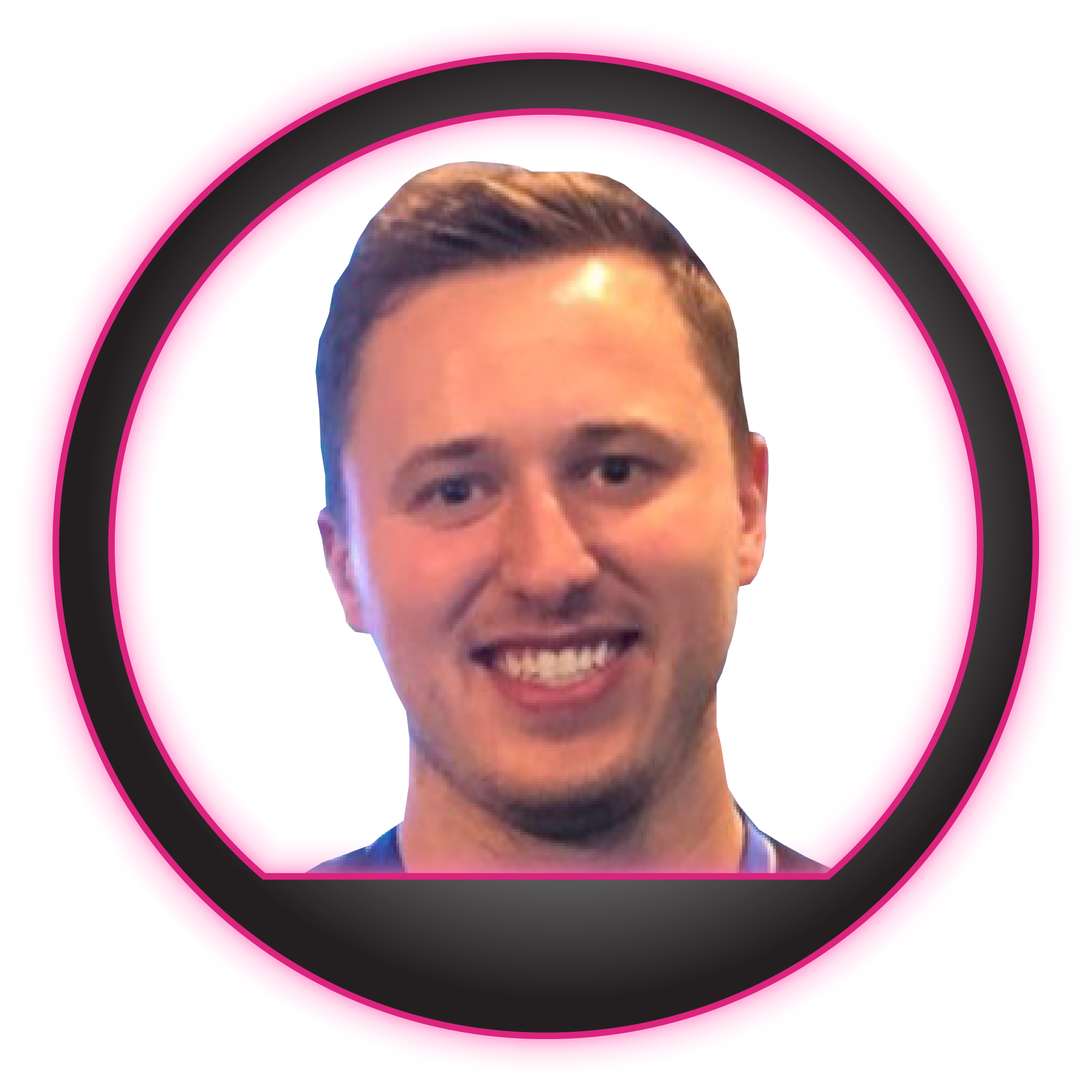 Founder & Co-Editor
I've been working in the Salesforce ecosystem ever since I graduated from University in 2012, and now I'm hooked! I've held various roles over the years working for end-users, ISV's, and founded a UK-based Salesforce consultancy. As well as my role at SalesforceBen.com, I am also a Non-Executive Director at Cloud Orca, a London based Consultancy.
In my spare time, I enjoy traveling, technology, eating out, and listening to techno.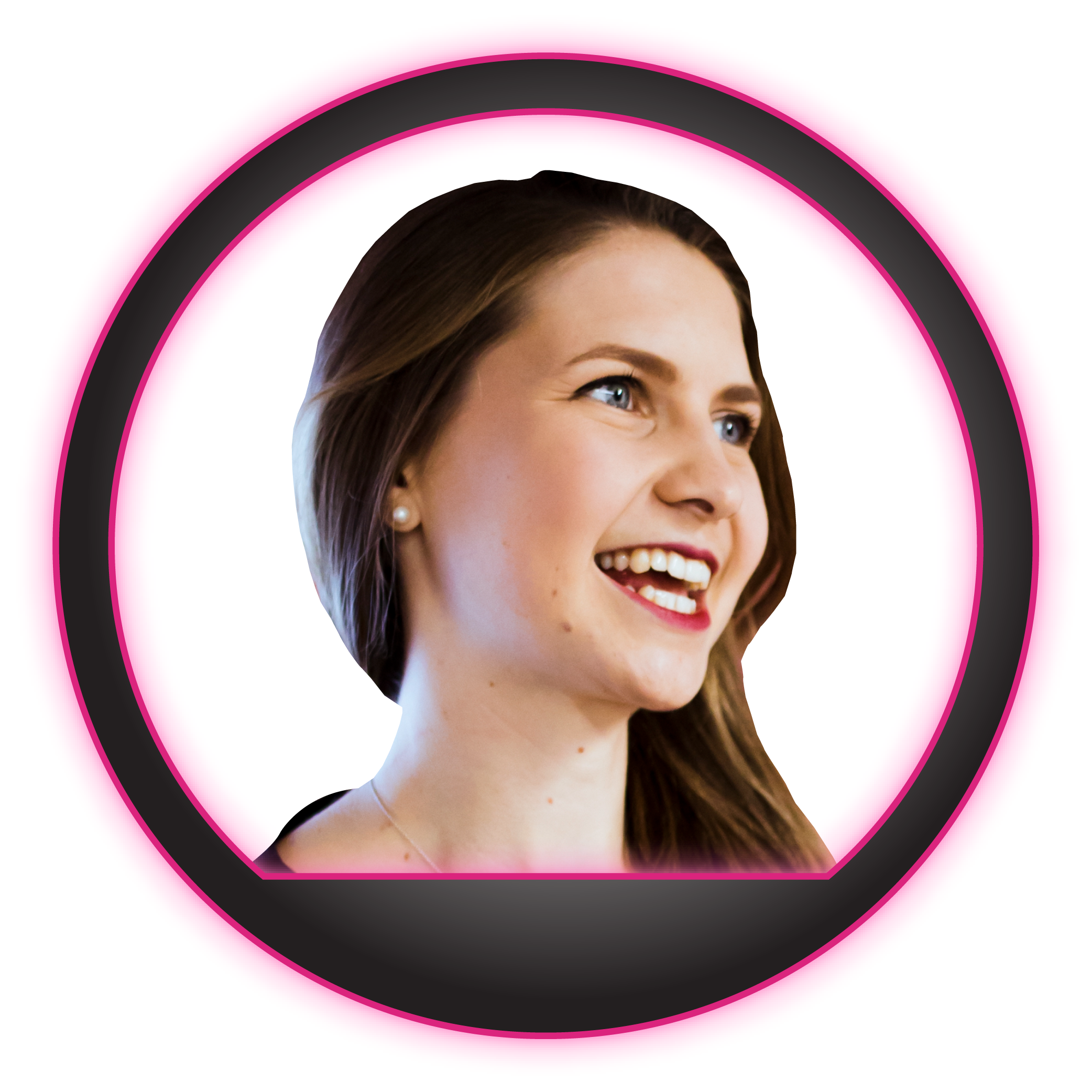 Operations Director & Co-Editor | Pardot & Salesforce Consultant
The Salesforceben.com blog and I go back a few years, editing and writing content as a side hustle. I have been working in the Salesforce ecosystem since Autumn 2014, most of that time as a Salesforce/Pardot Consultant.
I founded The DRIP which covers all things Salesforce marketing automation (Pardot, Marketing Cloud, and more), born from documenting the use cases and challenges I encountered day-to-day. The DRIP later merged with Salesforceben.com to bolster our knowledge for marketers.
I was named a Salesforce Marketing Champion in 2020, and I am a co-leader of the London B2B Marketers User Group.