Apex Academy: A-Z of Salesforce Apex will teach you the fundamentals needed to start coding successfully. It's perfect for beginners, including Admins wanting to learn to code or aspiring Salesforce Developers. 
We will start at the very beginning, explaining complex coding concepts in an easy-to-understand manner, with plenty of practical application. 
Apex Academy combines our three popular Apex courses: Introduction to Salesforce Apex, Apex Triggers 101, and Apex Testing Essentials. Put together, these courses will help you master Apex and become a successful Salesforce Developer.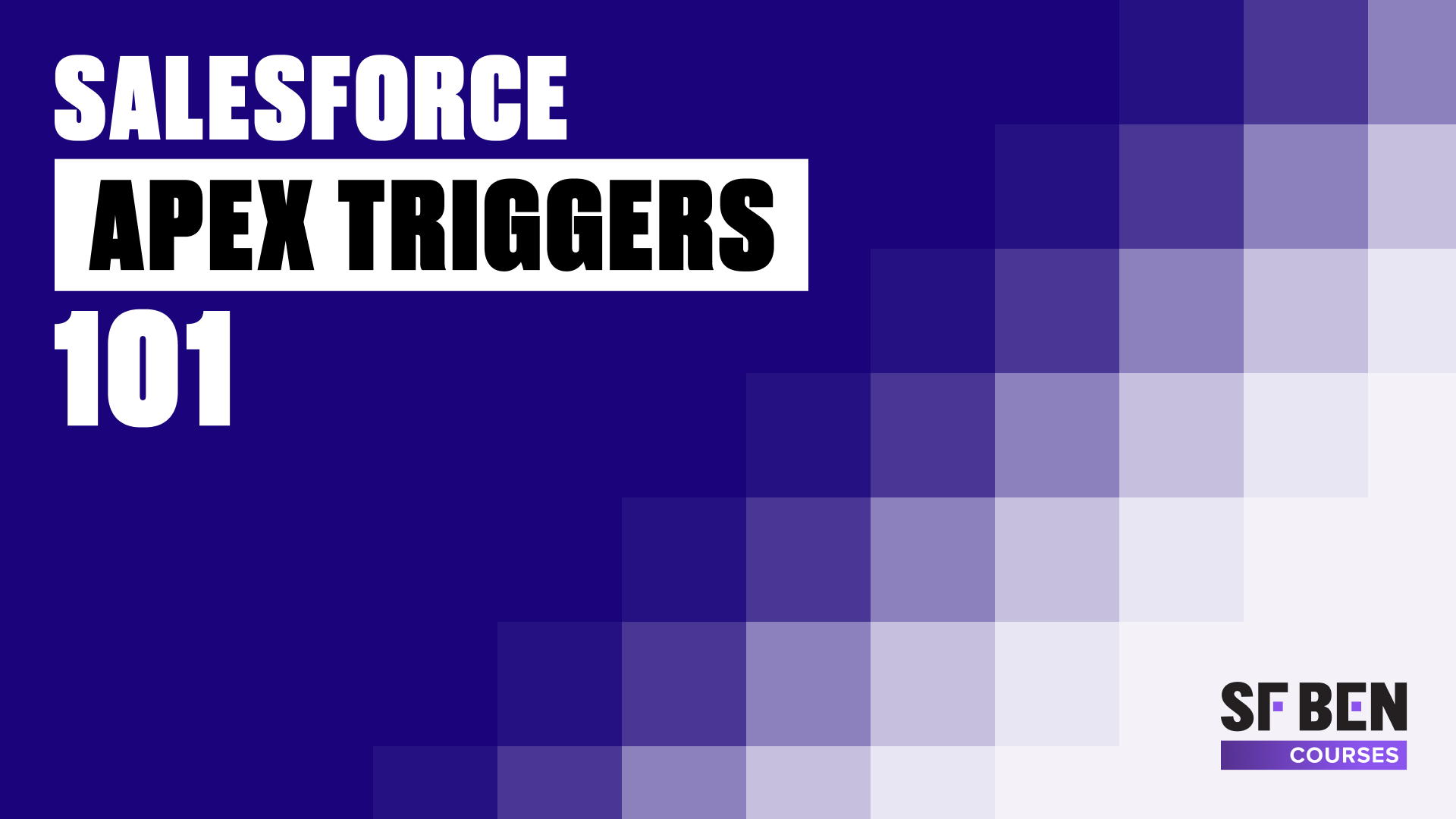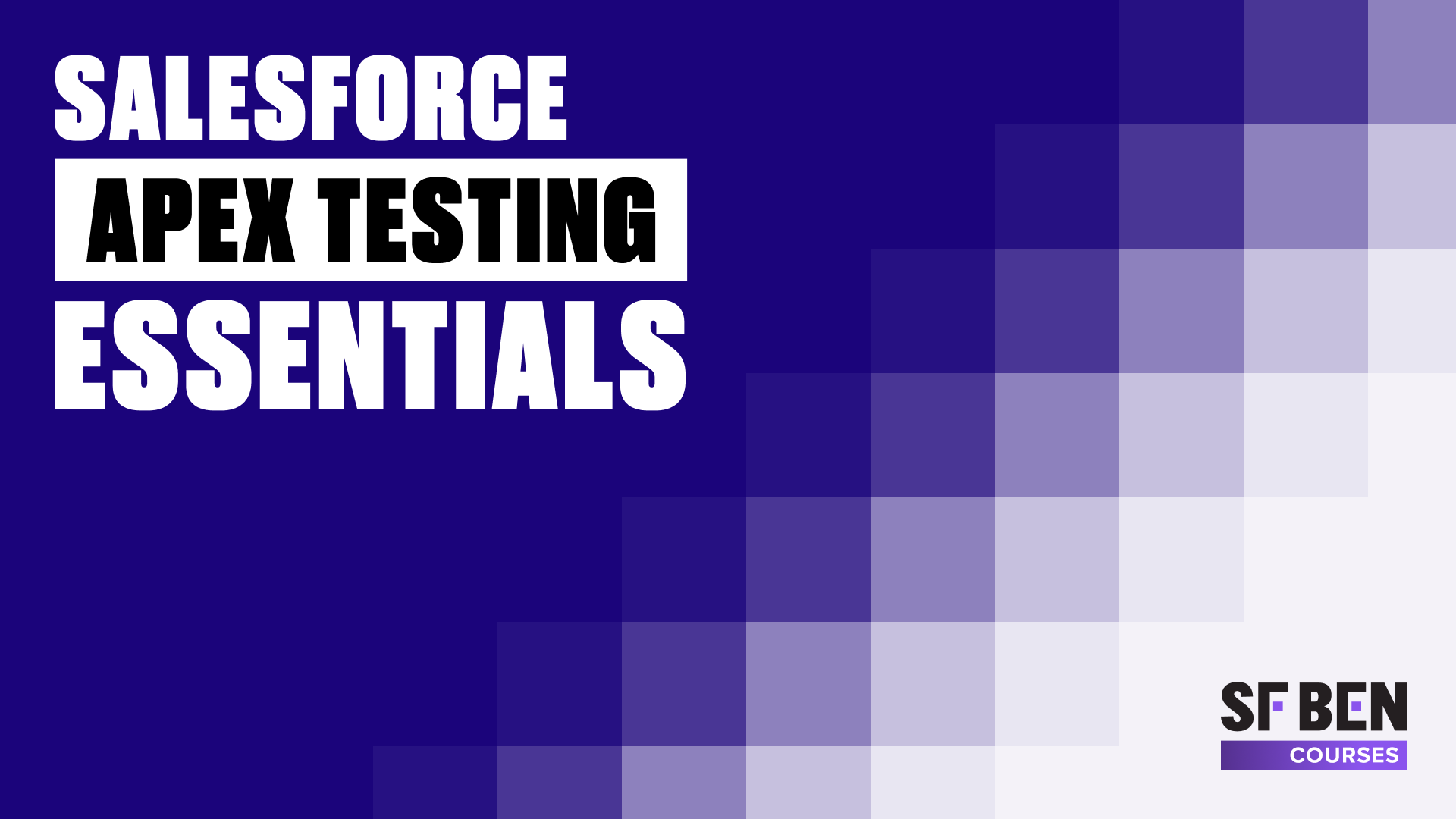 My vision is to allow anyone to become a full stack Salesforce Developer. This course is designed to teach you Apex from the ground up. No prior coding experience needed.
The course has been designed with Admins and aspiring Developers in mind. No matter your preferred learning style – we've got you covered! You'll learn with Luke via instructor-led videos, written tutorials, code examples, and finish by cementing your learning by testing your knowledge with our exercises.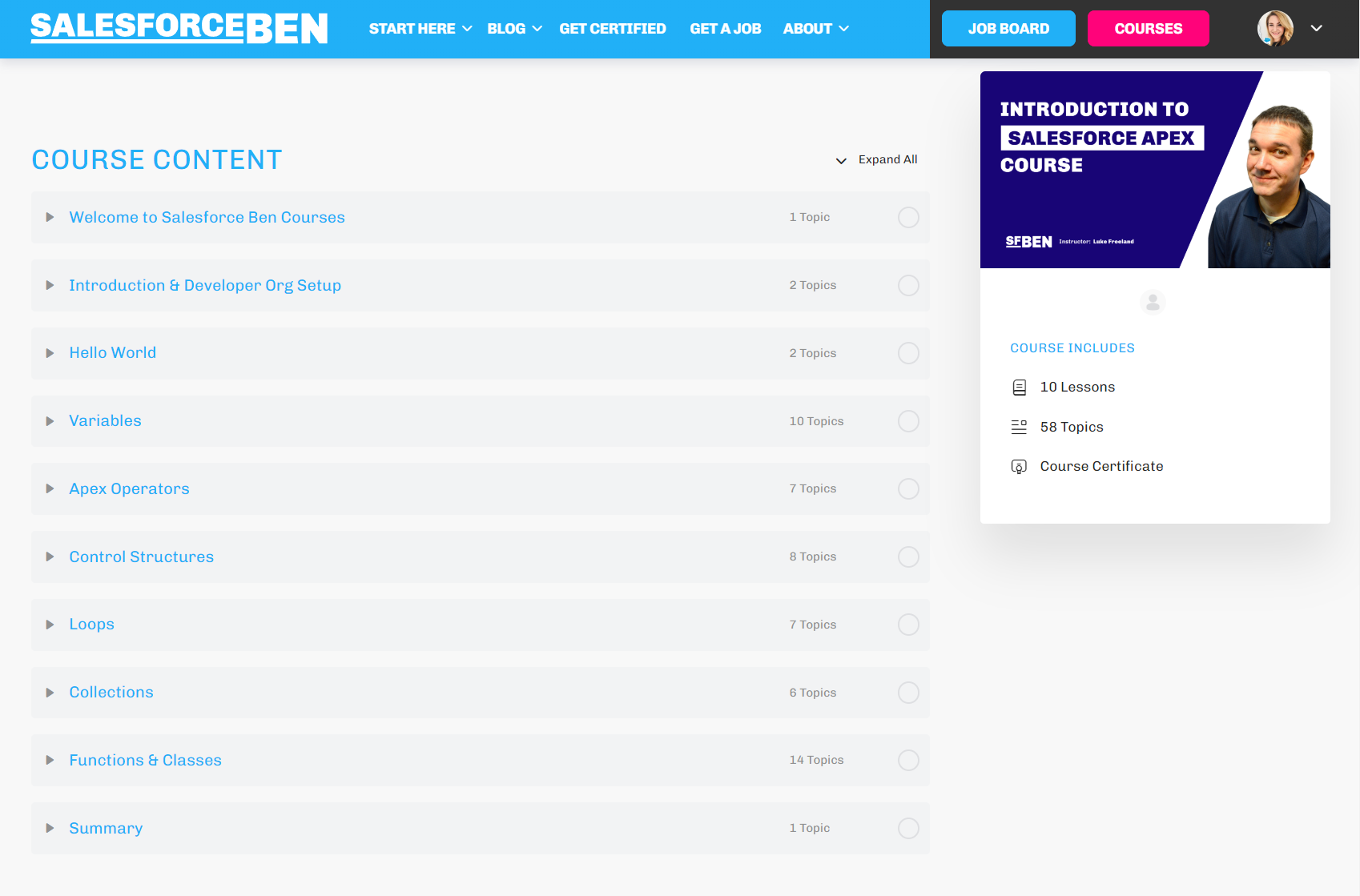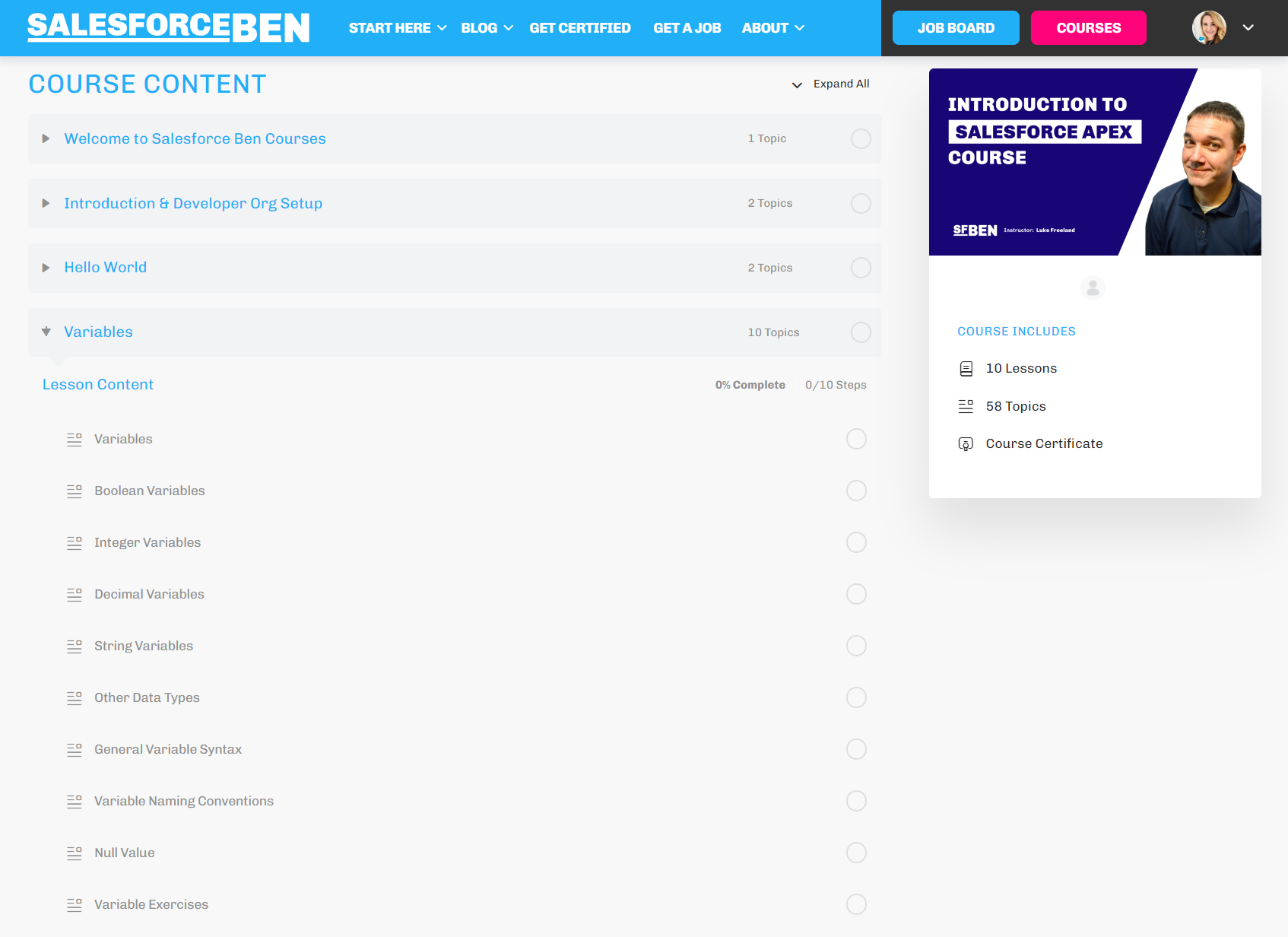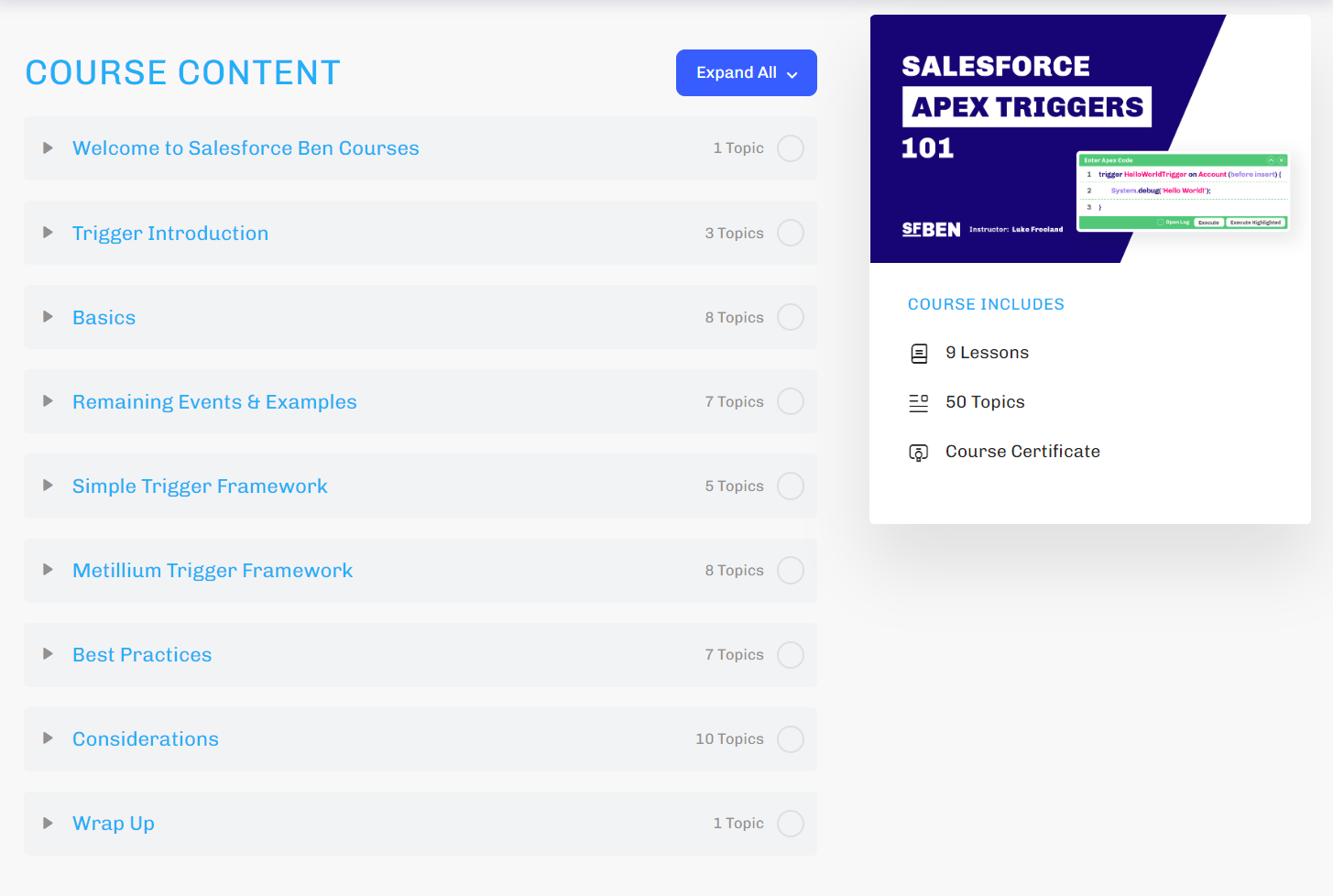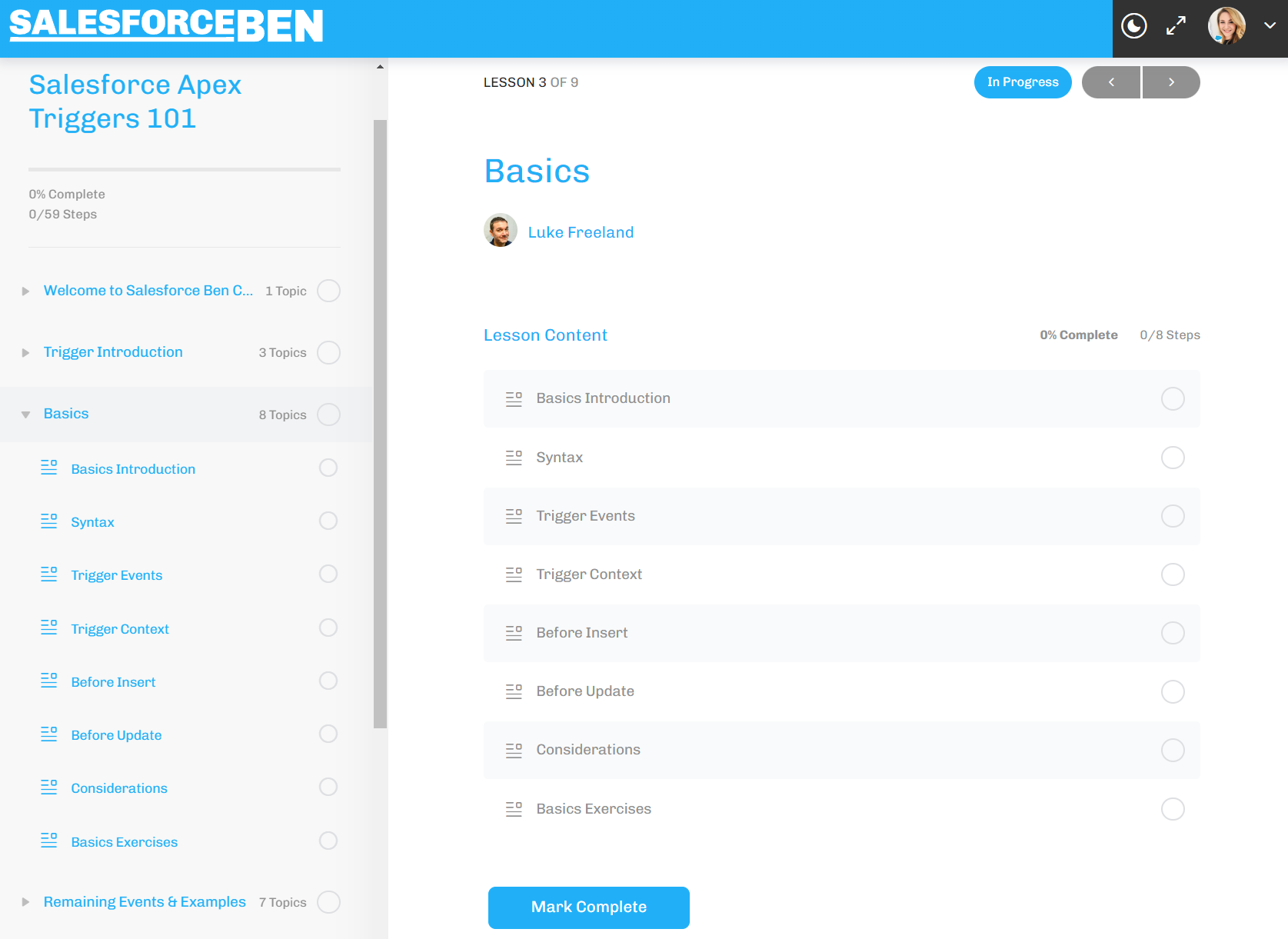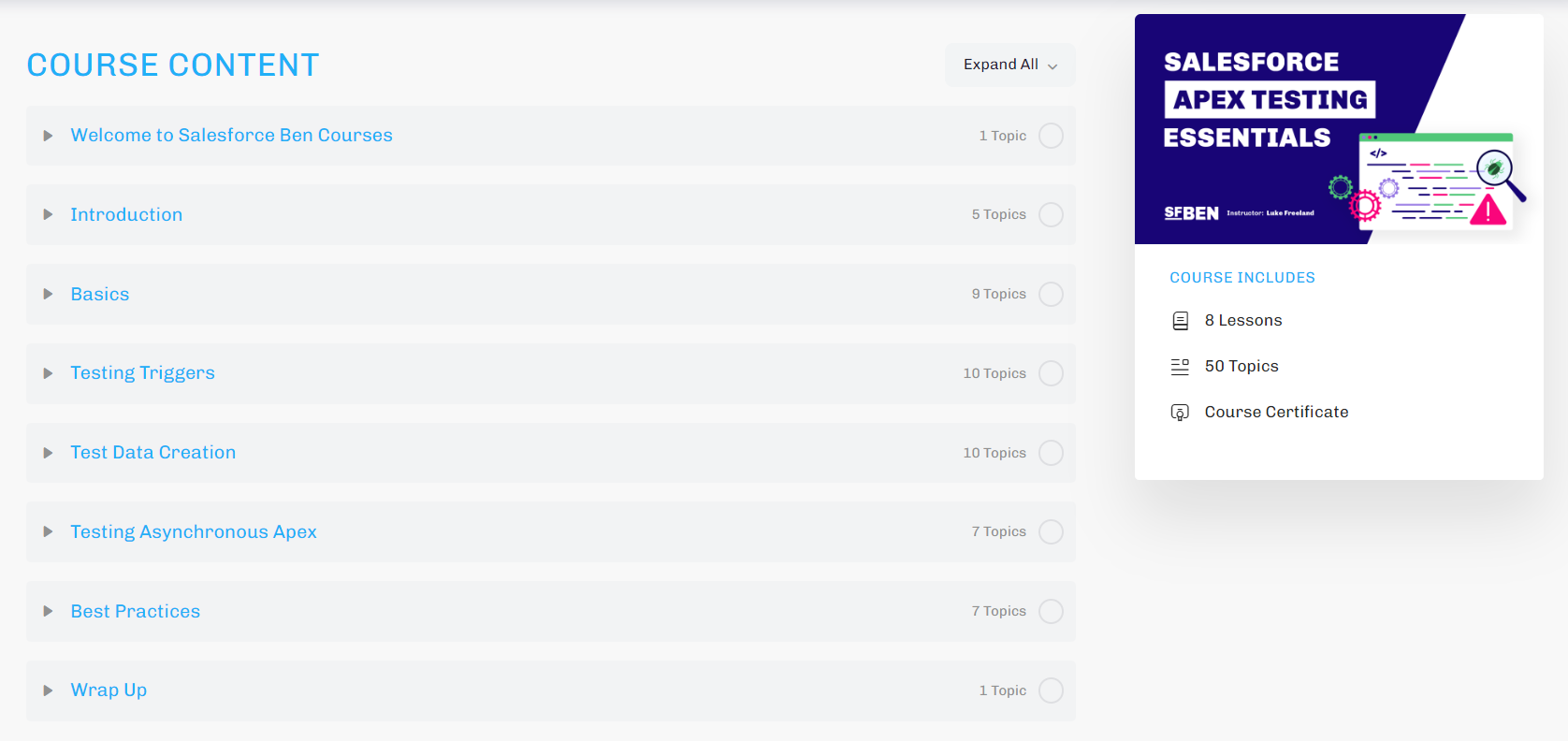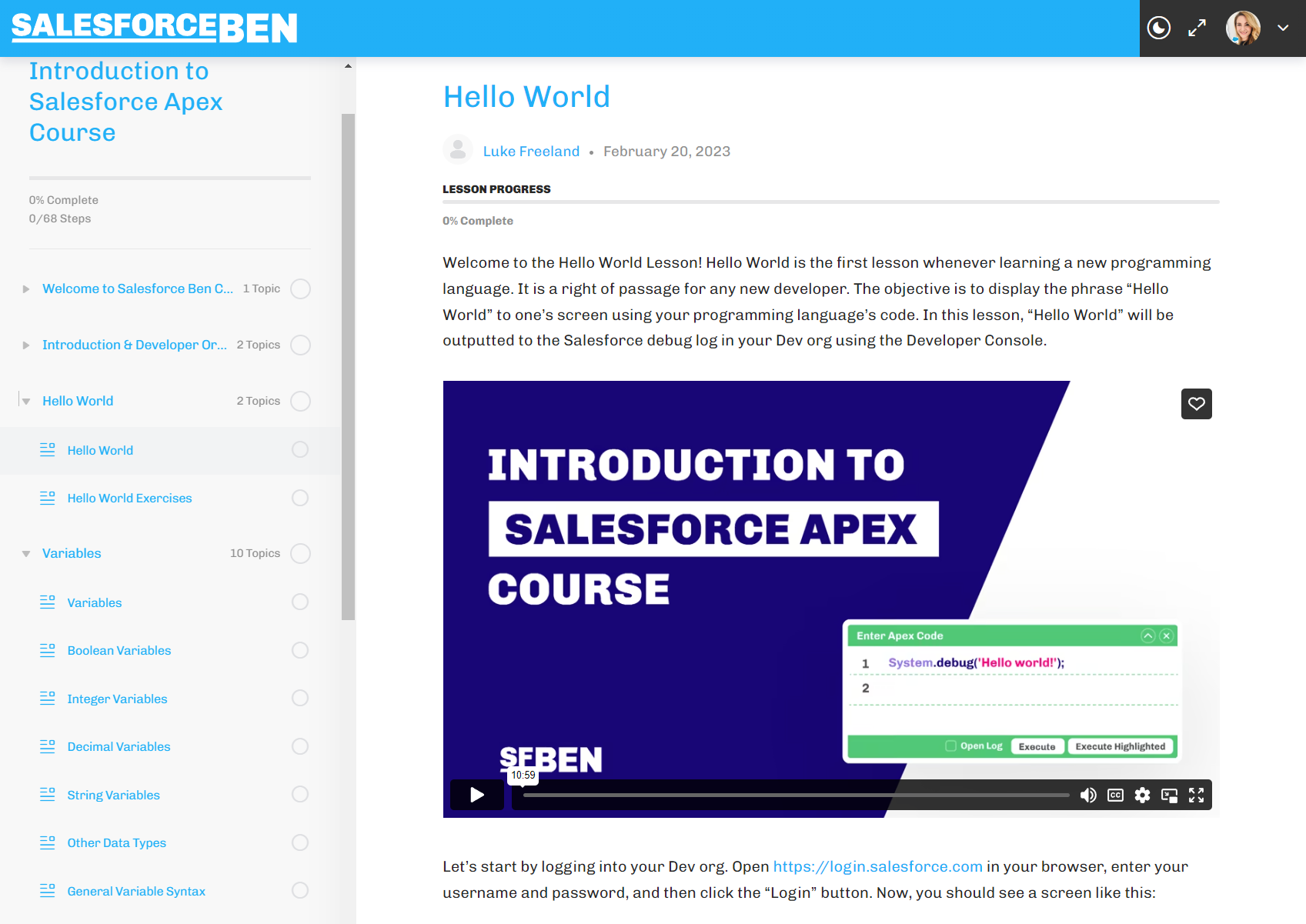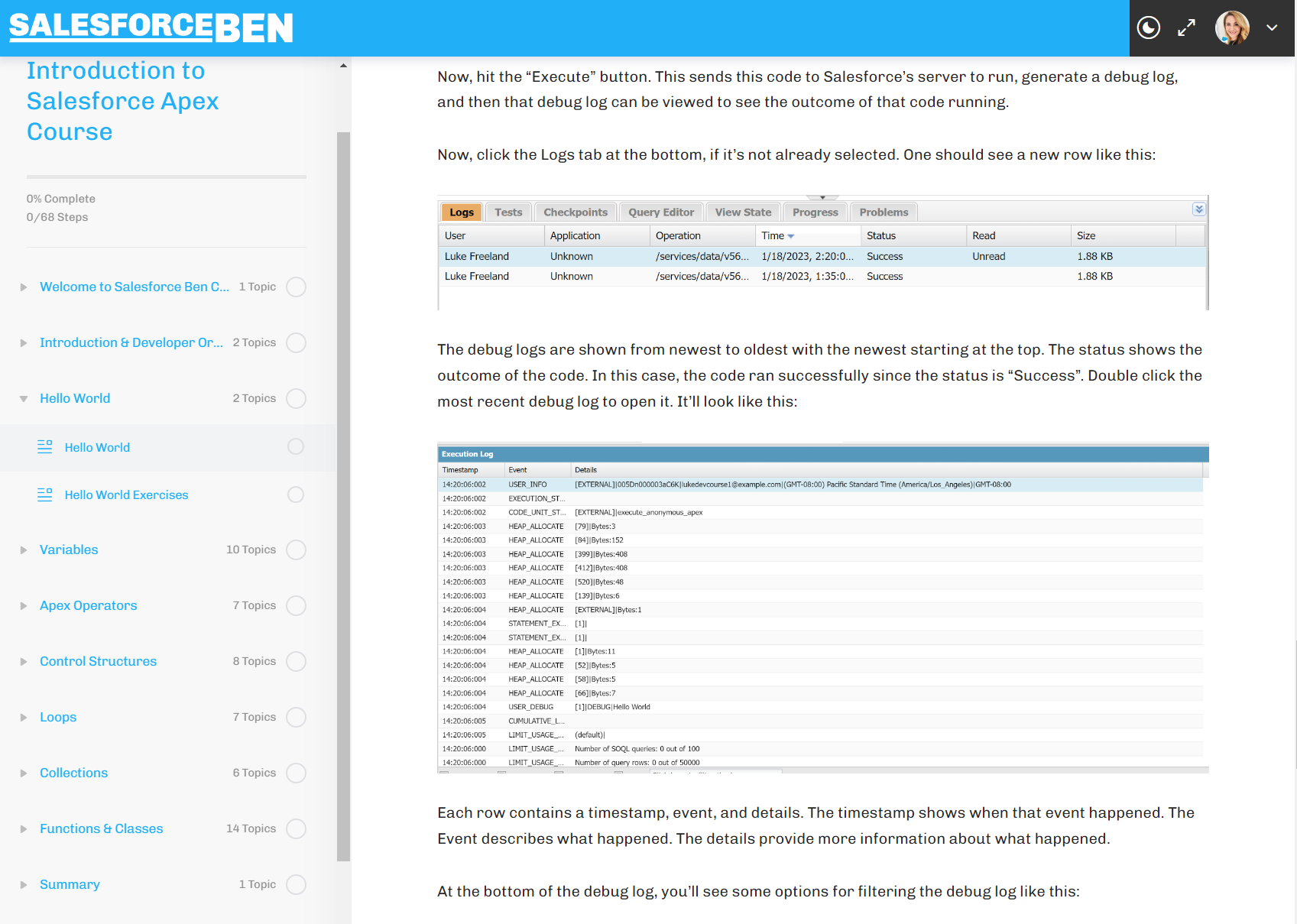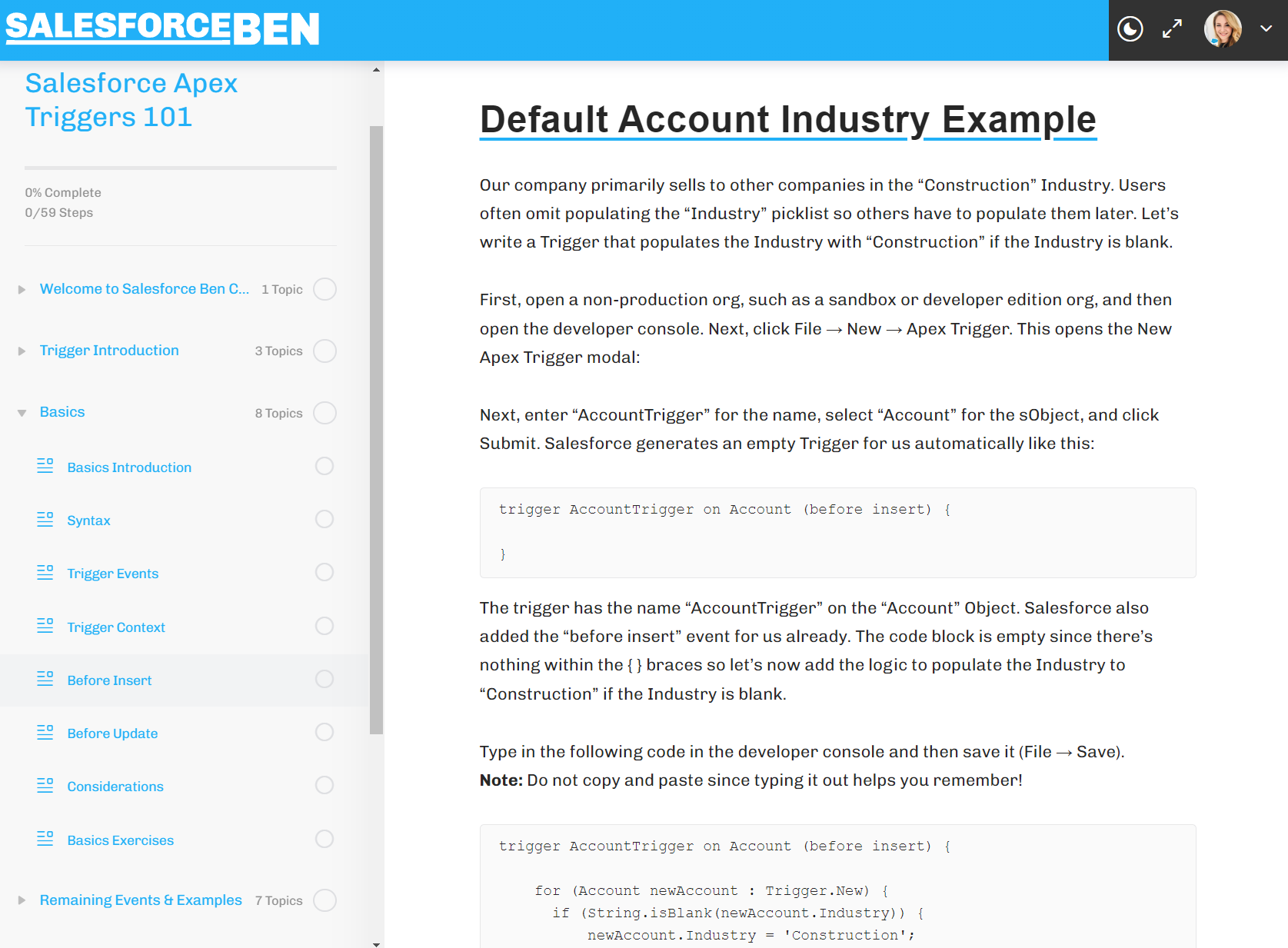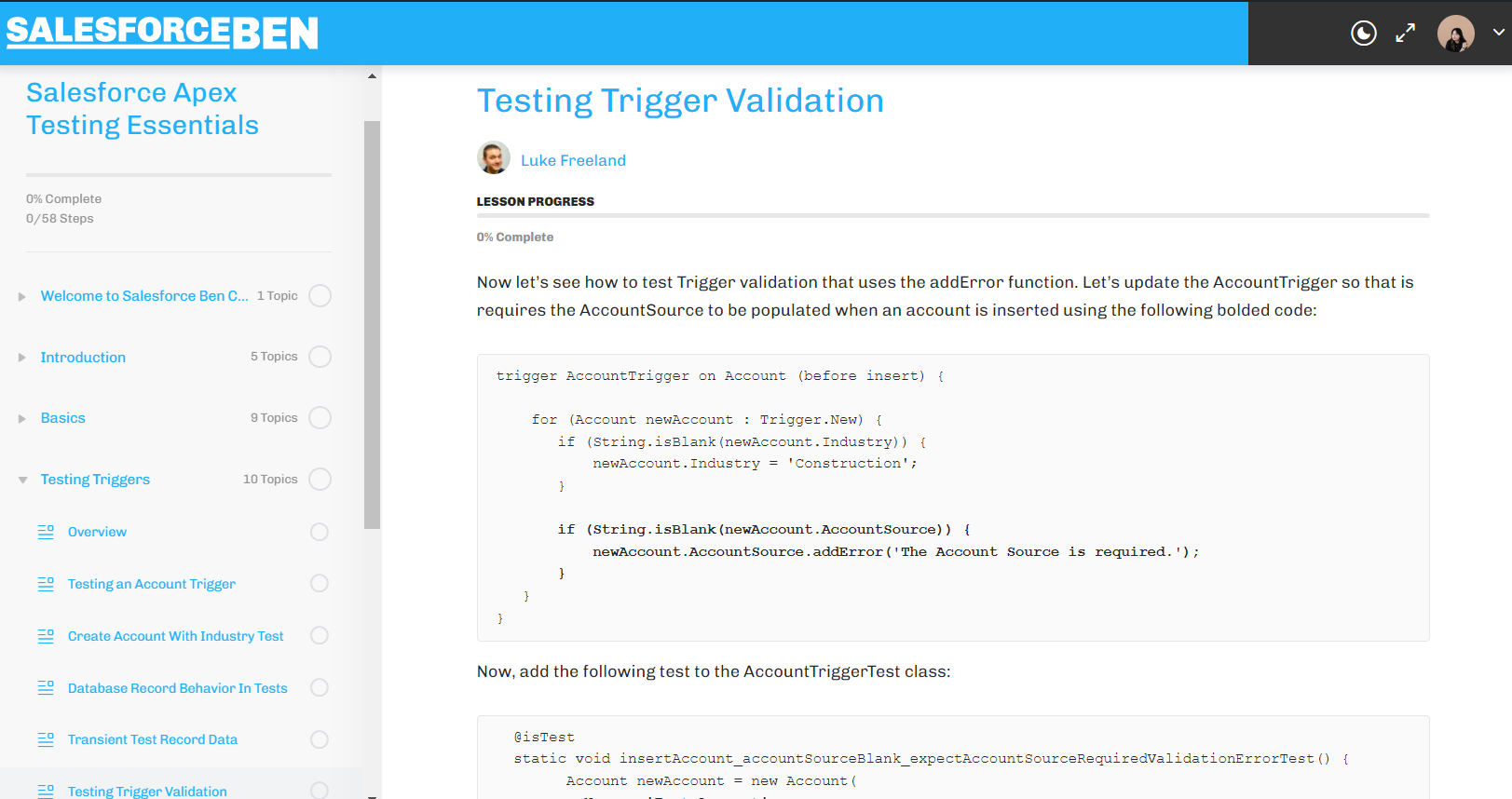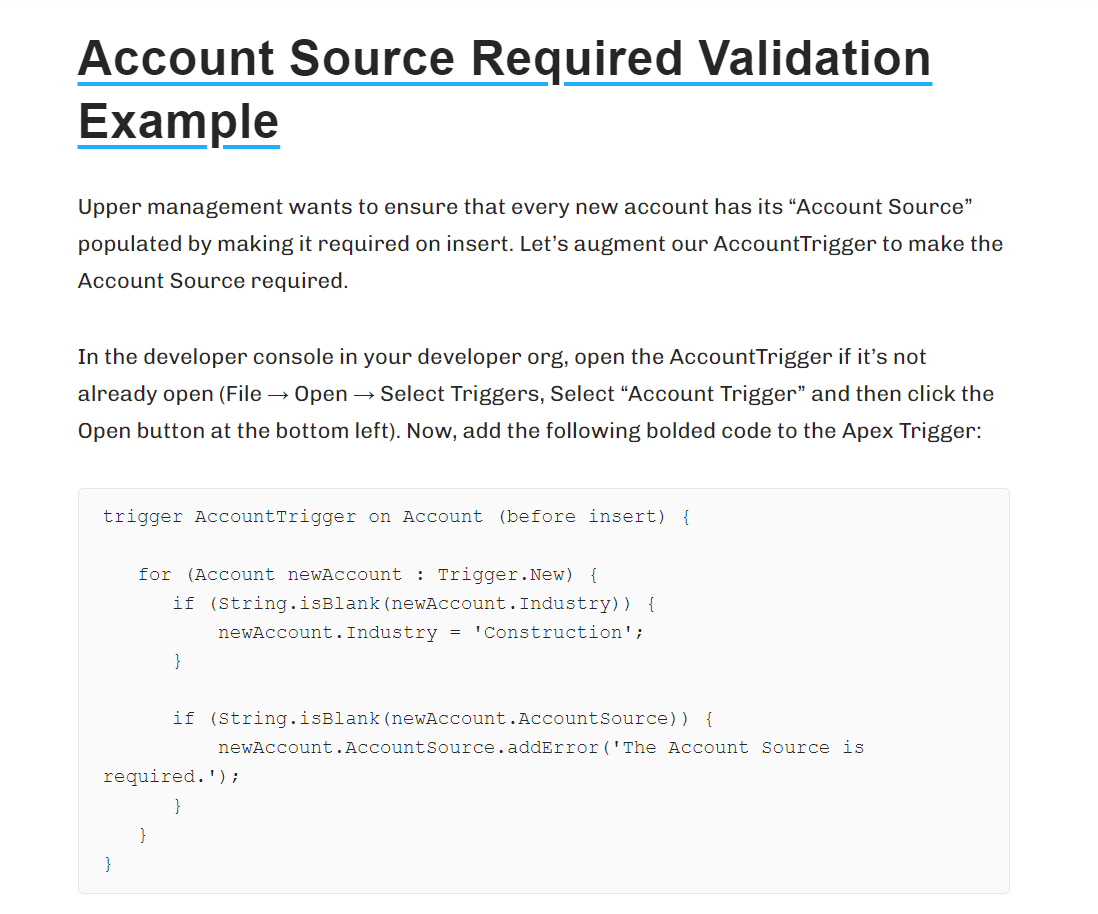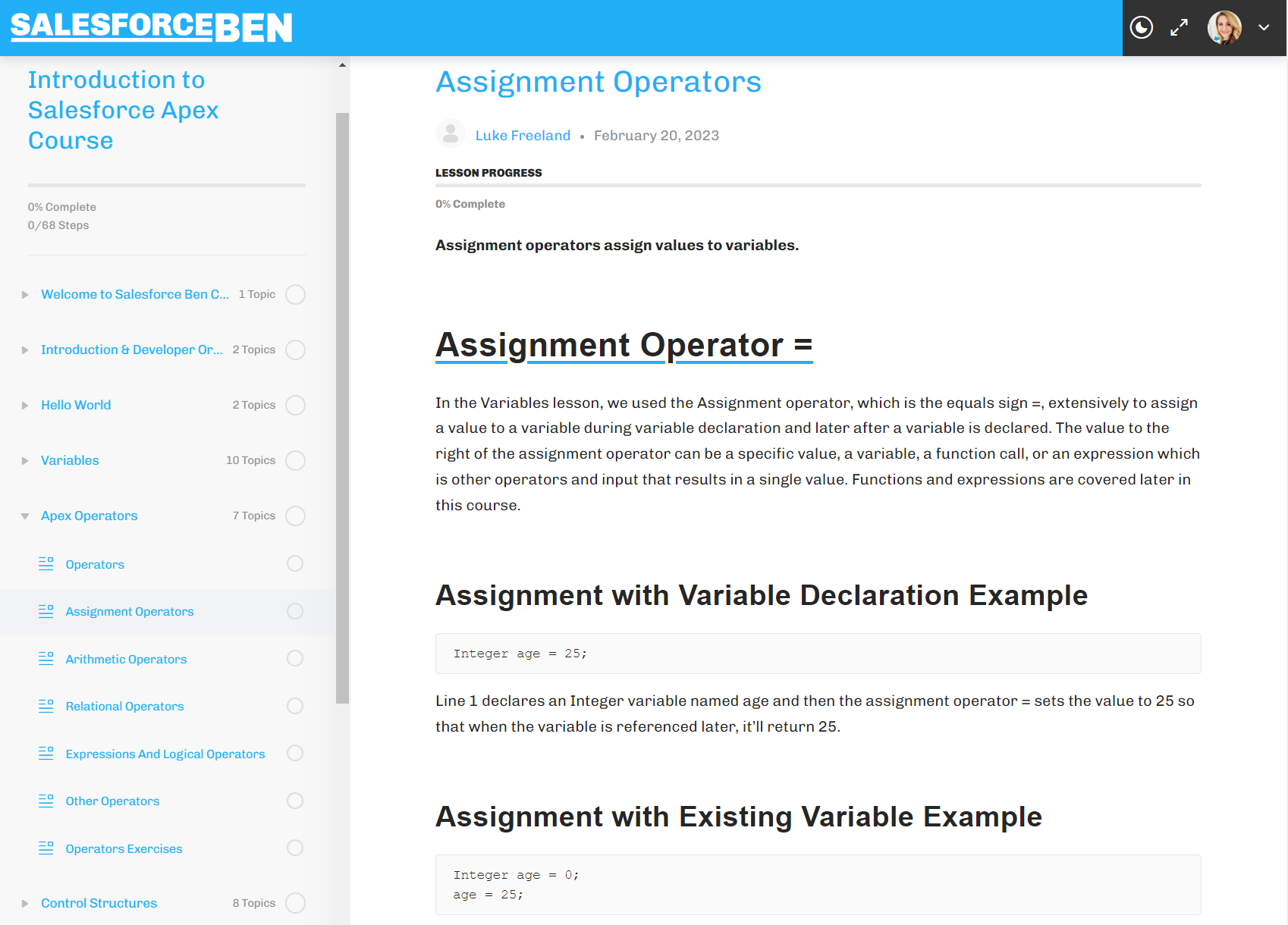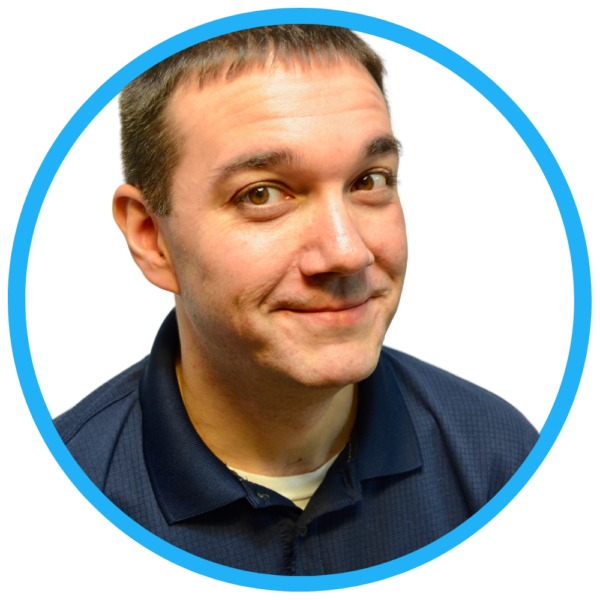 Luke Freeland  is a 15 X certified Salesforce Architect and full-stack Developer who provides Salesforce technical consulting services out of his company, Metillium, Inc. He has been developing and creating custom Salesforce applications since 2011.
Luke is the co-founder of Slackforce and leader of the Rochester, NY Salesforce Developer Group.
"Luke's knowledge of both general coding practice and the Salesforce ecosystem is top-notch. With his help over the years, I was able to enter the programming world professionally without a college degree."
Frequently Asked Questions